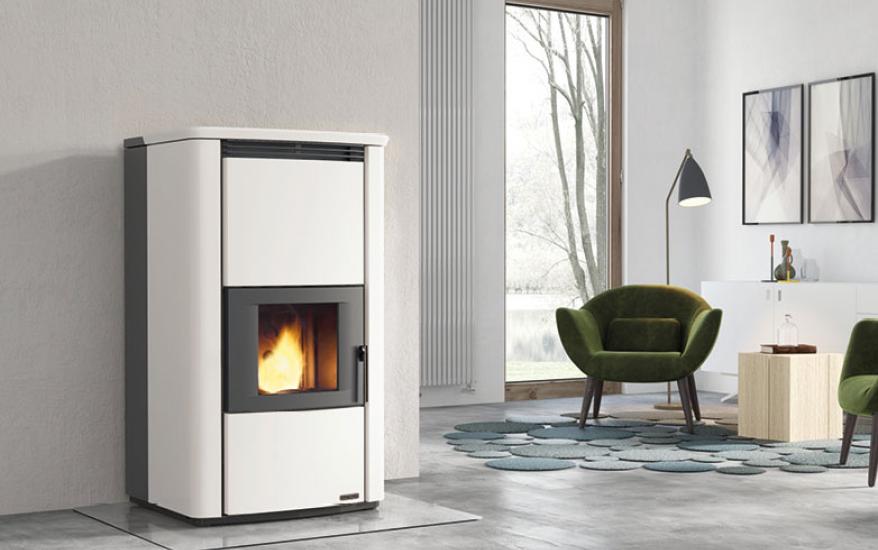 P189 TH ACS
Thermo pellet stove model P189 TH DHW with Coated Steel cladding, for Wall/Corner installation, Energy class A+
P189 TH ACS
Thermo Pellet stove, cladded in Majolica in the following colours: Bianco Grigio, Bordeaux, Nero Opaco, Grigio Cerato, Rosso Lava and Terra Oriente. Rolling top system for easy loading. An original solution which stands out discreetly, becoming a valid choice for heating the domestic heating circuit.

THE EFFICIENCY OF PELLETS
Performance and savings, the optimum solution for bringing warmth to the home.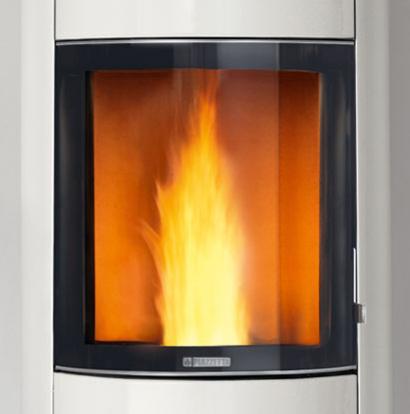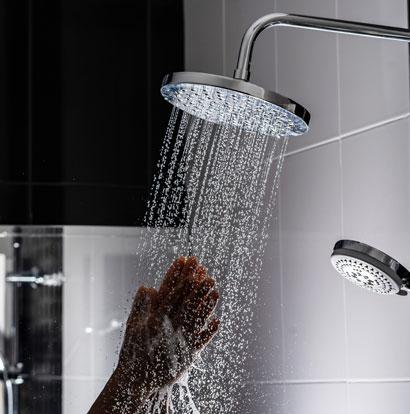 ACS System
Versions with the built-in ACS system ensure instant hot water for domestic use provided through a plate heat exchanger while the appliance is operating. The system is placed within the housing thus avoiding taking up extra space in addition to making installation easier.
Find out more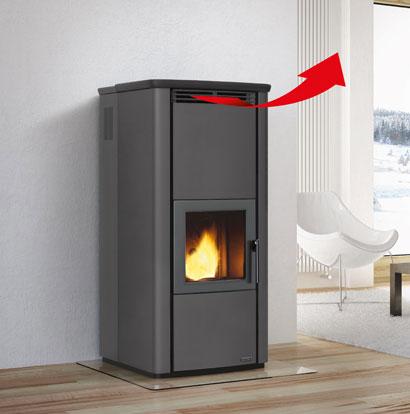 Thermo ventilation
Thanks to the optional forced ventilation kit, Thermo pellet stoves offer even more features and comfort in the rooms where they are installed. A product that becomes a valid system solution that can efficiently heat radiators at home and diffuse hot air into a room in a quick and uniform manner.
Find out more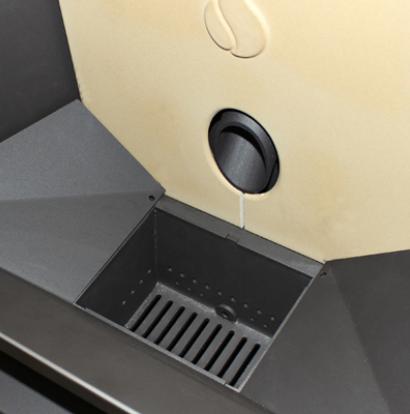 Deflector for maximum efficiency
A particular design feature of the firebox, through the use of a deflector device, allows you to achieve top efficiency performance, reducing the amount of ash produced. This is possible due to "second combustion" which means that pellets are burnt completely, reducing non-combusted material to a minimum.
Main features

Majolica and steel

Digital display

Fuel level

Energy saving

Programming

Automatic cleaning

Reburn
Exchangers purge

ACS Domesti hot water

Ash box

Vacuum

wall attached
Optional

Anticondensation valve

Flue side

Ventilation kit

External air kit

APP
Available colours



Technical data
| | P189 TH ACS |
| --- | --- |
| Energy efficiency class | A+ |
| Rated output | 7,6 - 25,7 kW |
| Heat output to water | 6,8 - 24 kW |
| Efficiency | 95 - 95,7 % |
| Pellet consumption | 1,6 - 5,6 kg/h |
| Tank capacity | 70 kg |
| Ø Flue outlet | 10 cm |
Product weight: 275 kg
Product measures (LxPxH): 74 x 66 x 128
* Please carefully read all the documentation and information supplied with the product itself and any accessories. If there are any problems or doubts, contact your local dealer or authorized Technical Assistance Center.