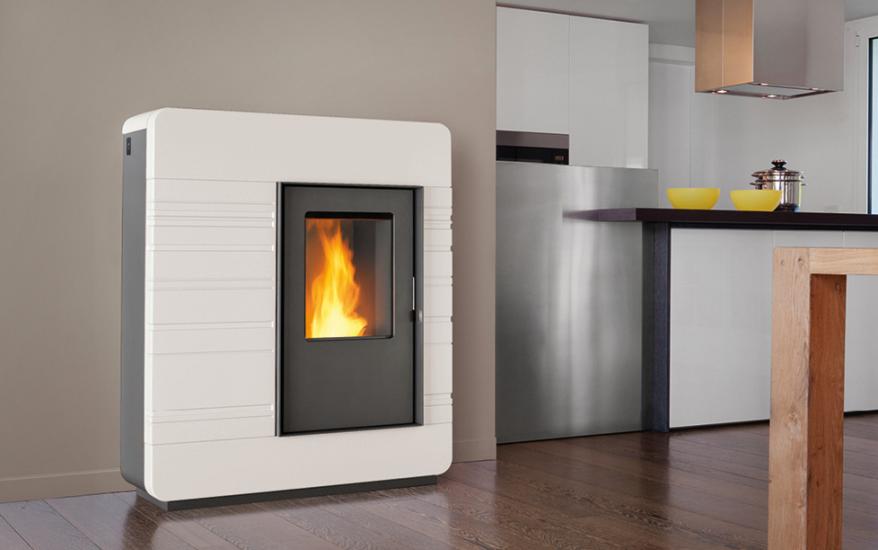 P985 TH
Thermo pellet stove model P985 TH with Majolica cladding, for Wall/Flush-with-the-Corner installation, Energy class A+
P985 TH
Extremely compact design for this Thermo pellet stove of just 32 cm. Cladded with a large-sized front panel of Majolica: Bianco, Ardesia, Canapa, Grigio Cerato, Rosso Lava and Terra Oriente. Top part in Majolica including the Rolling top system for easy topping up with pellets. Perfect for being installed in corridors.

THE EFFICIENCY OF PELLETS
Performance and savings, the optimum solution for bringing warmth to the home.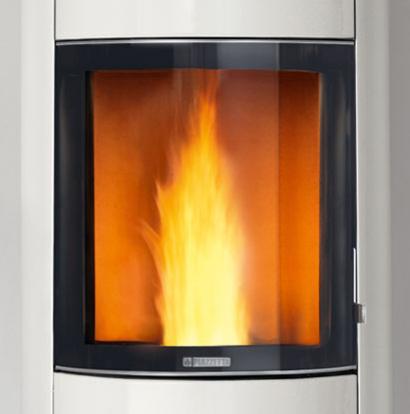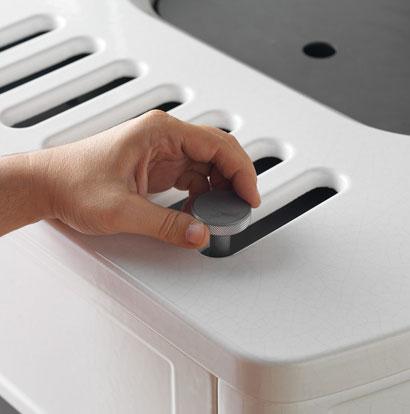 A simple gesture to achieve high performance
A simple daily task guarantees excellent performance at all times, with an optimum level of heat exchange ensuring long service life for the appliance. It only requires a simple manual operation from outside the system, without removing any components, via a knob that starts the cleaners rotating inside the heat exchanger.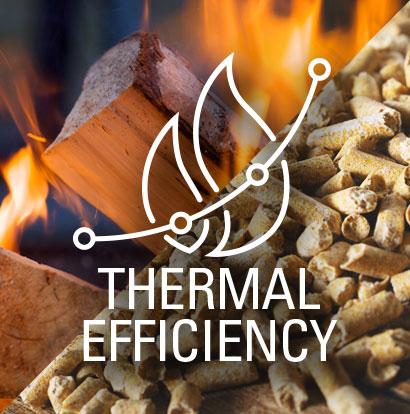 High efficiency
Piazzetta Thermo appliances are built for maximum operating efficiency and a long service life, thanks to special technical devices and the use of high-performance materials. In addition, the high-performance structure ensures excellent heating efficiency thanks to a firebox designed to guarantee high thermal exchange.
Find out more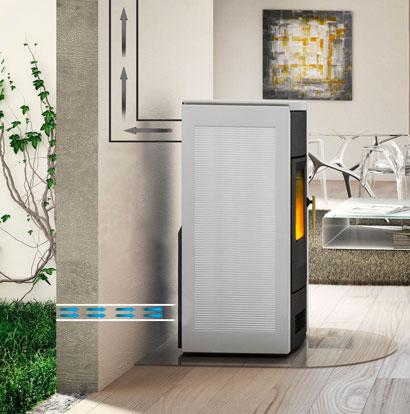 Draw combustion air from the outside
With an optional kit you can draw combustion air directly from the outside, so as to avoid using up oxygen from inside. This option allows you to improve the comfort inside your home, optimising combustion and reducing consumption for greater savings. An effective solution for any type of home.
Find out more
Main features

Majolica

Rolling top

Remote control LCD

Fuel level sensor

Energy saving

Programming

Automatic cleaning

Reburn
Exchangers purge

Vacuum

Flue side

Upper flue outlet

wall attached
Optional

Anticondensation valve

External air kit

APP
Available colours




Technical data
| | P985 Thermo |
| --- | --- |
| Energy efficiency class | A+ |
| Rated output | 5,6 - 13,2 kW |
| Heat output to water | 4 - 10,4 kW |
| Efficiency | 91,4 - 92,5 % |
| Pellet consumption | 1,2 - 2,9 kg/h |
| Tank capacity | 18 kg |
| Ø Flue outlet | 8 cm |
Product weight: 215 kg
Product measures (LxPxH): 99 x 33 x 118,5
* Please carefully read all the documentation and information supplied with the product itself and any accessories. If there are any problems or doubts, contact your local dealer or authorized Technical Assistance Center.