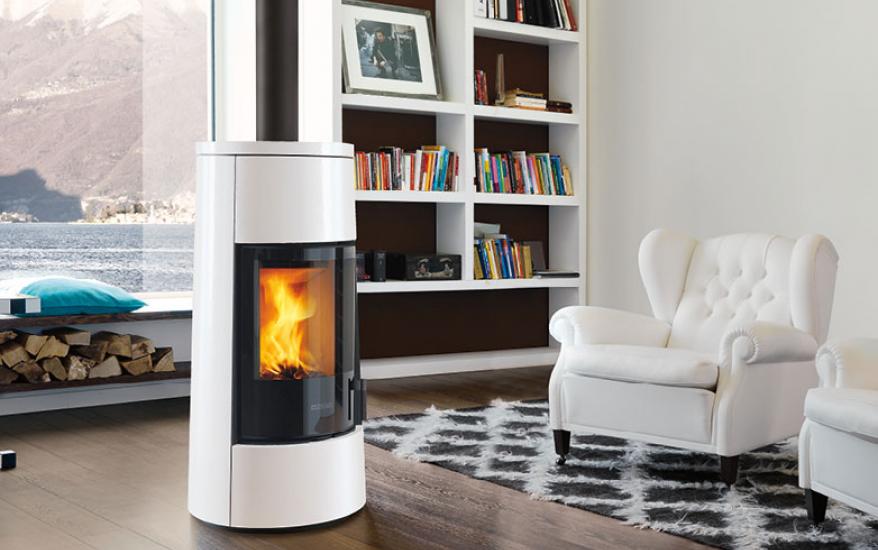 E924 M
Wood stove model E924 M with natural convection and Majolica cladding, for Centre-room/Wall/Corner installation, Energy class A+
E924 M
With its gentle forms, this stove is also perfect for being placed in the centre of the room. Fully cladded in Majolica, this wood-burning stove is available in the following colours: Bianco, Ardesia, Grigio Cerato, Nero Opaco, Rosso Lava and Giallo Acceso. Door with flush curved glass for maximum view of the fire. Also available with the BCS system.

THE PLEASURE OF WOOD
Tradition and innovation to enjoy classic wood fire.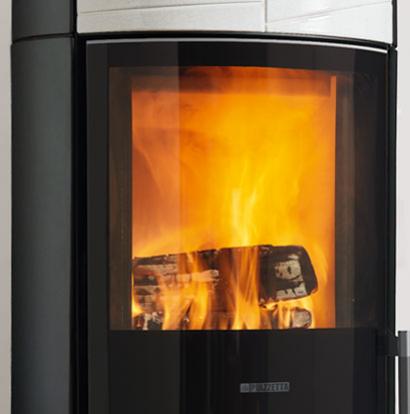 Main features

Natural heating

Hermetic

Tertiary air

Cast iron brazier and aluker firebox

Majolica

Full glass steel

Umidificatore

Ash box

Air wash

Rear flue outlet

Top flue outlet

Swwel base

Centre room

BCS
Optional

HSS

External air kit

Vacuum
Available colours





Technical data
| | E924 Ermetica RIV. E924/H/M/CIRCLE CON BASAMENTO | E924 Ermetica BCS RIV. E924/H/M/CIRCLE CON BASAMENTO | E924 Ermetica BCS RIV. E924/H/M/CIRCLE CON ROTAZIONE | E924 Ermetica RIV. E924/H/M/CIRCLE CON ROTAZIONE |
| --- | --- | --- | --- | --- |
| Energy efficiency class | A+ | A+ | A+ | A+ |
| Rated output | 7,2 kW | 7,2 kW | 7,2 kW | 7,2 kW |
| Thermal efficiency | 85,1 % | 85,3 % | 85,3 % | 85,1 % |
| Heatable volume | 120 - 210 m³ | 120 - 210 m³ | 120 - 210 m³ | 120 - 210 m³ |
| Wood consumption | 1,9 kg/h | 1,9 kg/h | 1,9 kg/h | 1,9 kg/h |
| Ø Flue outlet | 15 cm | 15 cm | 15 cm | 15 cm |
Product weight: 147 kg
Product measures (LxPxH): 52 x 52 x 115