Distinctive details: visual appeal aligned with functionality
Piazzetta stoves and fireplaces are also outstanding for their design and multifunctional features so as to keep up with new trends in interior design which prefer items and furnishing solutions that combine visual appeal with functionality.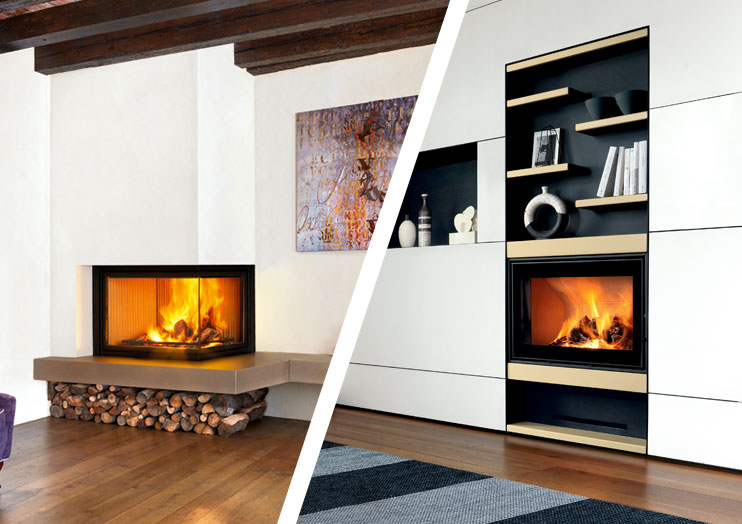 Benches, shelves, bookcases, chests
When you furnish your living room, one of the main issues is to find a convenient and practical solution (perhaps with a captivating design) where to put your books, magazines, LPs and furniture accessories. Piazzetta offers a range of solutions to create a composition that can add character to a wall: shelves to keep your books or CDs in order, benches to snuggle closer to the fire, chests that can be used, for example, as log bins...so many combinations to meet a whole host of furnishing needs.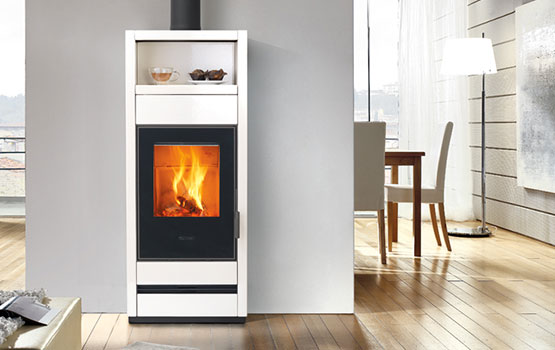 Food warmer
A handy food warming compartment in the upper part of the stove enables you to take advantage of the heat to keep food hot or to warm it up. It will become second nature for you to put your meals and drinks in this compartment so as to enjoy them pleasantly warm, exploiting another of the myriad of benefits of heating with the generosity of fire.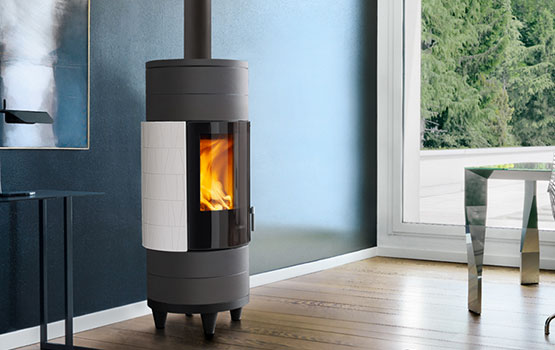 Feet
Some stove models can be raised off the ground using attractive feet cladded in Majolica. Designed to give the stove an original touch with a stylish slimmer look and to meet any special needs, such as being able to clean thoroughly under the stove (ideal for those suffering from dust allergies).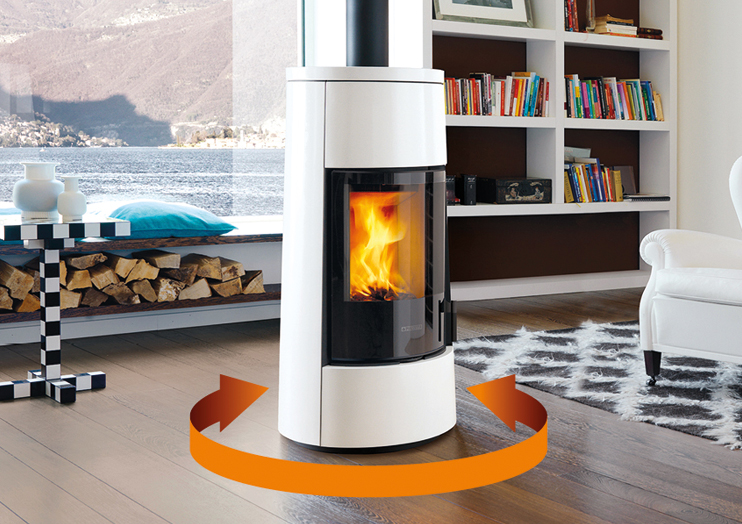 Rotating stove
Some wood-burning stove models have been designed to allow users to enjoy the pleasure of fire from different angles. These stoves can be rotated so as to appreciate the enjoyable view of the fire from wherever you want. The range of rotation is a matter of personal choice and can be set to suit specific needs.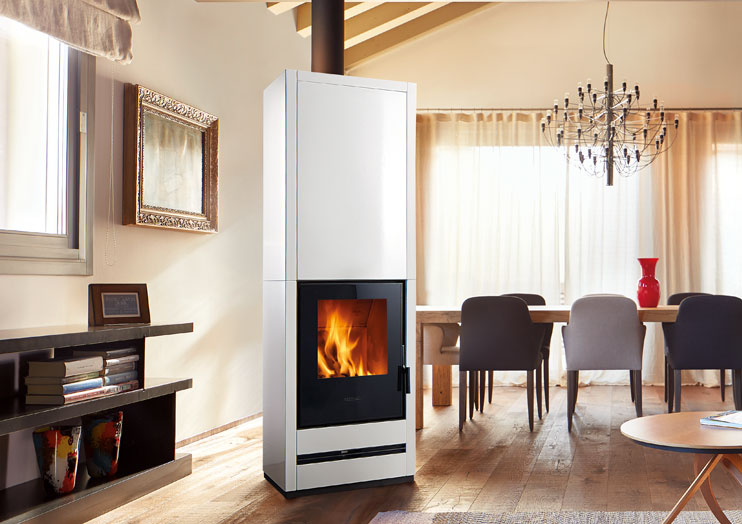 Centre of the room
Some stove models can be installed in the centre of the room. These stoves have been given a specific attractive design by Piazzetta with a cladding that follows the lines of the stove, without spoiling the continuity of a refined material like Majolica. Centre-room stoves undoubtedly add style to any furniture layout but they are also functional in that they can partition open-space rooms, such as the living area from the kitchen area, while conserving their spacious airiness.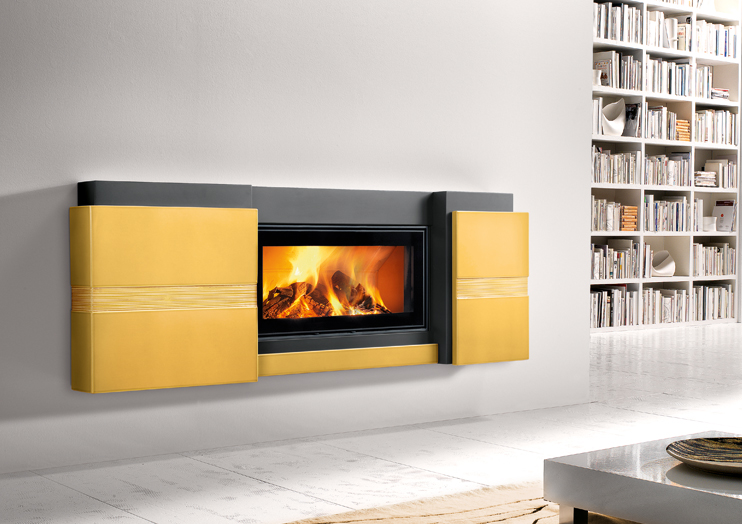 Storage compartment
Some Piazzetta claddings have sliding doors in Majolica, housing handy spaces where you can keep any number of items. The result is an original, refined frame in Majolica that can highlight your view of the fire and also serve an extra purpose.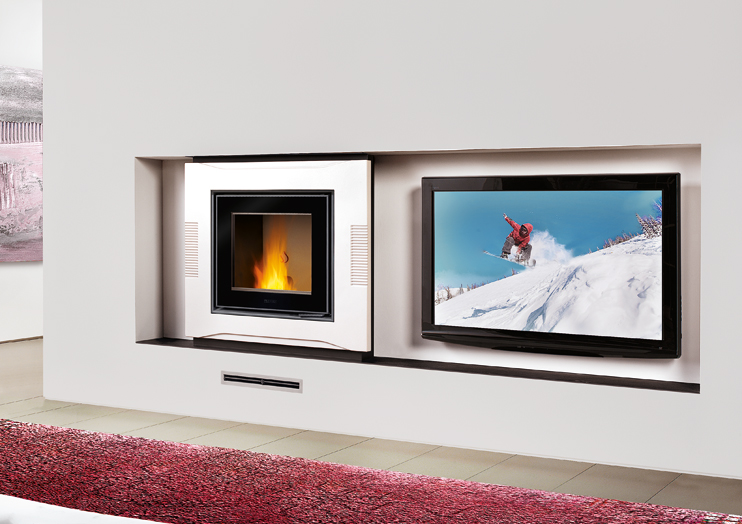 Television
Having your TV and fireplace in the same wall is a perfectly practicable solution. Taking the appropriate technical precautions and using the right materials, you can place your TV next to the fireplace. From the comfort of your couch, you can watch a film and, at the same time, enjoy the magical view of the fire.