Prolonged warmth even after
the flames have gone out
The pleasure of the warmth is prolonged for hours after the flames have gone out:
with the Heat Storage System you can even fall asleep on the couch wrapped in warmth
without having to worry about reloading your wood-burning stove.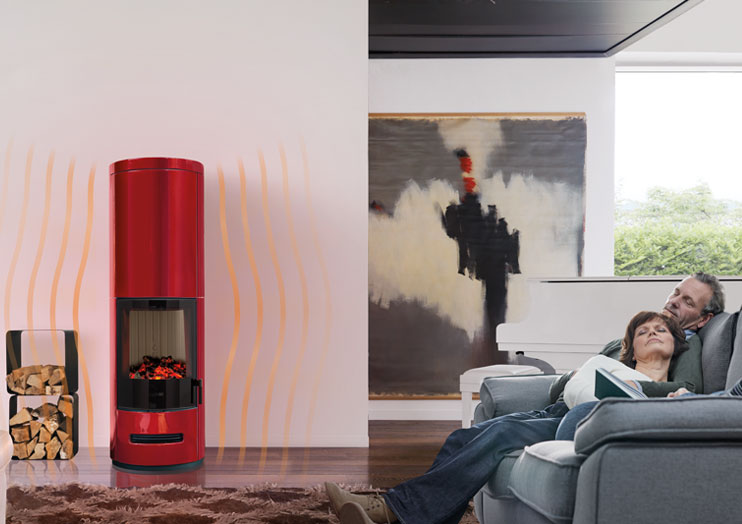 A comfortable temperature
that lasts
You need to load your stove with wood at the start and leave it in operation for a few hours to ensure a comfortable temperature for a further ten hours after shutdown. This is made possible due to the refractory bricks positioned one above the other in the upper part of the stove; these can store the heat and then gently release it, avoiding those annoying, sudden drops in temperature. The heat efficiency of this type of stove is also high because the storage system exploits the high temperatures of the flue gases, thereby optimising all the heat developed by the appliance. This results in an extended period of warmth in the room and improved savings on costs.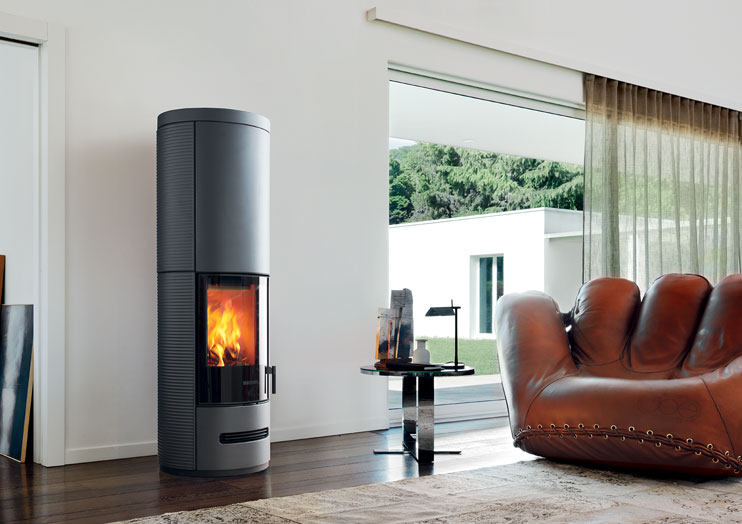 Heat Storage System and
Multifuoco® System
To enhance the efficiency and performance of its heat storage stoves, Piazzetta has developed a Kit that allows you to concentrate the heating warmth via the HSS Heat Storage System. You can use this kit to facilitate heating the storage unit or heating the room. By closing the special adjusters you will encourage heating the storage unit allowing it to reach higher temperatures and prolonging the release of heat; by opening them, you will increase the heating by natural convection. You can also install the Multifuoco® system to speed up the even heating of the space using forced ventilation.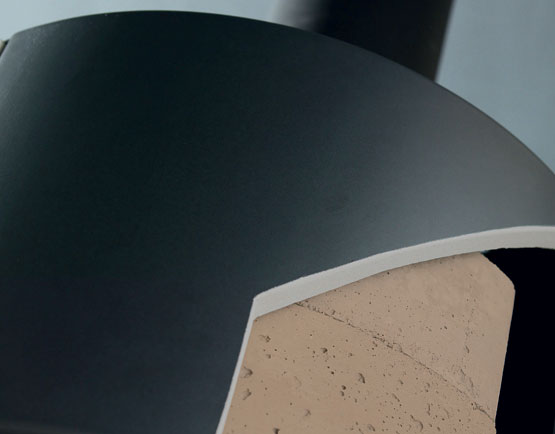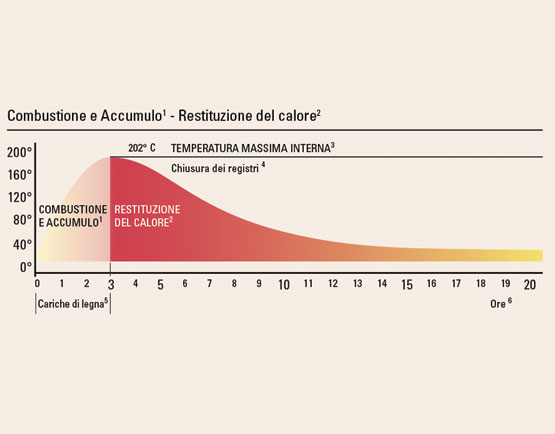 Heat Storage System
at your disposal
HSS is an innovative system available in new wood-burning stoves (that can also be installed
at a later date), to offer you all the pleasure of prolonged warmth
even after the flames have gone out.