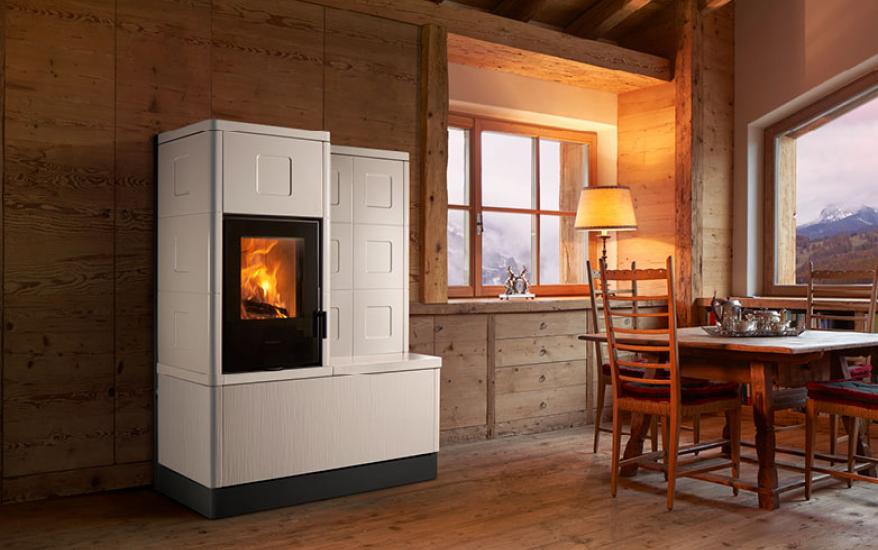 E228 K
Wood and Pellet Stove E228 K, for Wall/Corner installation
E228 K
A large-size stove with a hybrid firebox: wood-and pellet-burning. The majolica of the large panels is finely worked with bas-relief decorations enriching the finish. The upper surface of the bench is mounted on a rolling top for easy access to the pellet tank.

THE EFFICIENCY OF PELLETS
Performance and savings, the optimum solution for bringing warmth to the home.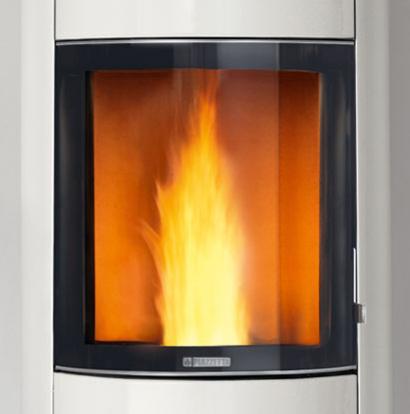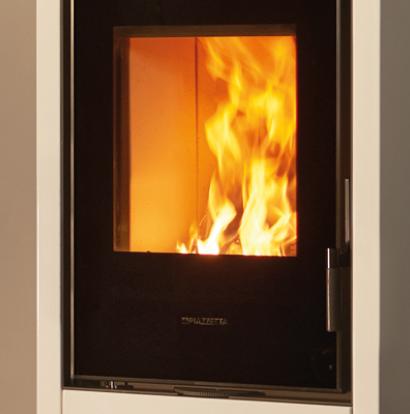 Construction technology
The design characteristics of the Infinity Plus range ensure the maximum performances for the category. The one-piece firebox is hermetic and allows for drawing combustion air from the outside; it is made of Aluker, an exclusive ceramic material patented by Piazzetta that improves combustion and heat diffusion.

Find out more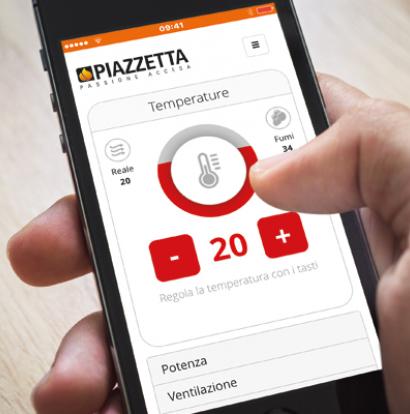 My Piazzetta app
The My Piazzetta app can be used to monitor pellet- and wood-based operation and programme the switching on and off sequences remotely, using the standard Wi-Fi device. The My Piazzetta app can be comfortably used also from home, via Bluetooth.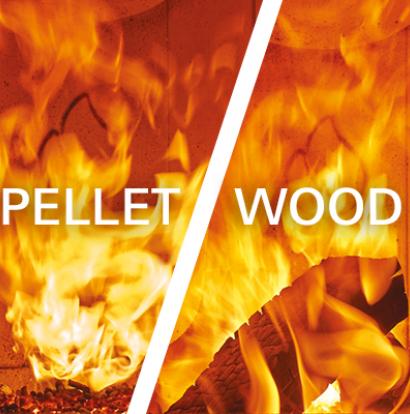 Two fuels, a single stove
An Infinity Plus Line stove – that allows for heating with both wood and pellets; the switch from one fuel to the other occurs without interrupting the stove's operation, for maximum comfort and practical use. Although their operation is controlled electronically, Infinity stoves can function regularly even without electricity, by heating with wood.

Main features

Pellet/Wood Hybrid

Fuel level sensor

Natural mode

Programming

Panca-Serbatoio

Draft Control

Warming charging wood

APP WI-FI bluetooth

Remote control LCD

Multicomfort Plus

Safety Door/Hopper

Pellet quality system

Radiant Majolica

Hermetic

Continuous Operation

Air Combustion System

Natural draft

Majolica
Optional

Multifuoco ducting
Available colours






Technical data
Product weight: 574 kg
Product measures (LxPxH): 128,2 x 63,3 x 164,5
* Please carefully read all the documentation and information supplied with the product itself and any accessories. If there are any problems or doubts, contact your local dealer or authorized Technical Assistance Center.