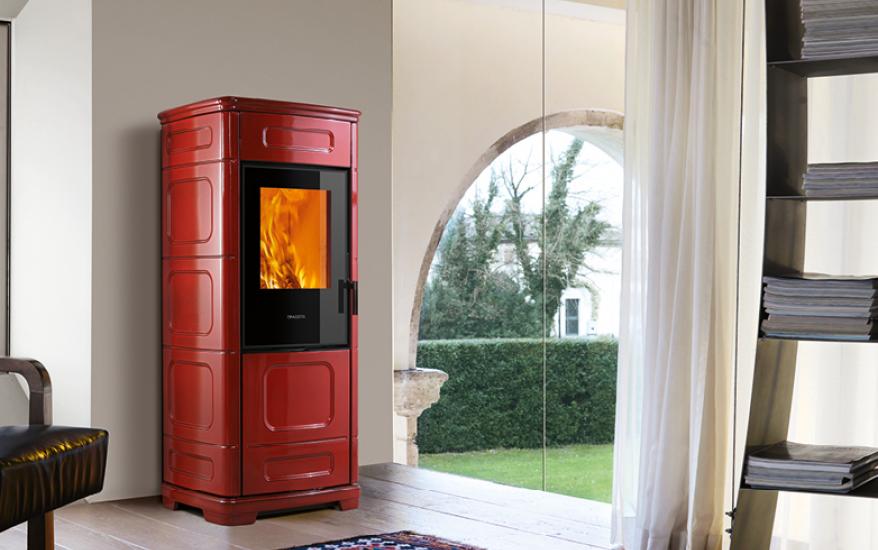 E228 C
Wood and Pellet Stove E228 H, for Wall/Corner installation
E228 C
A new generation of stoves developed according to Ecodesign 2022 criteria, featuring optimised environmental performances and high functional characteristics.

THE EFFICIENCY OF PELLETS
Performance and savings, the optimum solution for bringing warmth to the home.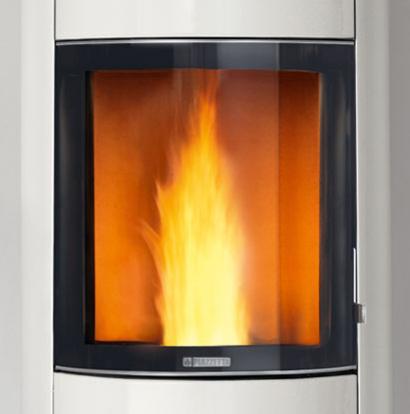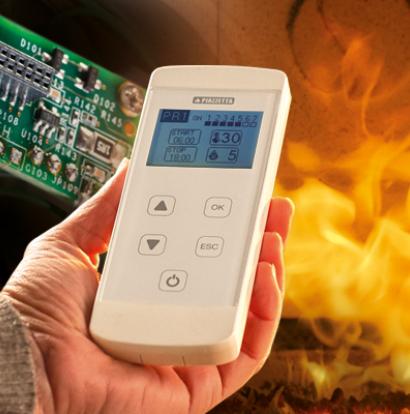 Electronic and programmable operation
A hybrid stove fired with pellets and wood affords double advantages: the practicality of programmable pellet-based operation and the pleasure of natural wood-based heating. An Infinity stove is managed in a fully electronic way thanks to the Infinity Control System (ICS), which guarantees the utmost efficiency during both pellet-based and wood-based heating.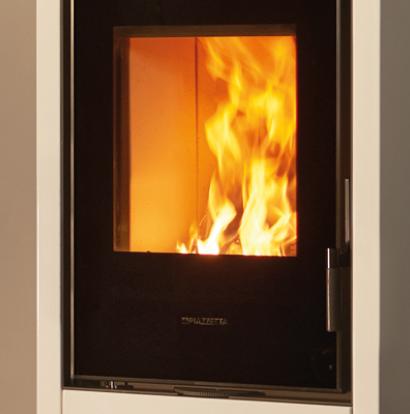 Construction technology
The design characteristics of the Infinity Plus range ensure the maximum performances for the category. The one-piece firebox is hermetic and allows for drawing combustion air from the outside; it is made of Aluker, an exclusive ceramic material patented by Piazzetta that improves combustion and heat diffusion.

Find out more
Easy installation
Stoves of the Infinity range are designed to fulfil various installation options in their designated site. They can be installed flush with the wall to integrate into the latter without any interruptions. The presence of an upper outlet incorporated in the design and of a rear outlet, both measuring 15 cm, ensures installation flexibility.

Main features

Multicomfort Plus

wall attached

Programming

Remote control LCD

Riscaldarsi con la massima tranquillità

Pellet quality system

Majolica

Fuel level sensor

APP WI-FI bluetooth

Radiant Majolica

Hermetic

Natural mode

Ash box

Due combustibili, un'unica stufa - Infinity Line

Massima silenziosità con il tiraggio naturale

Natural heating
Optional

Multifuoco System
Available colours






Technical data
Product weight: 288 kg
Product measures (LxPxH): 64,6 x 63 x 146,4
* Please carefully read all the documentation and information supplied with the product itself and any accessories. If there are any problems or doubts, contact your local dealer or authorized Technical Assistance Center.