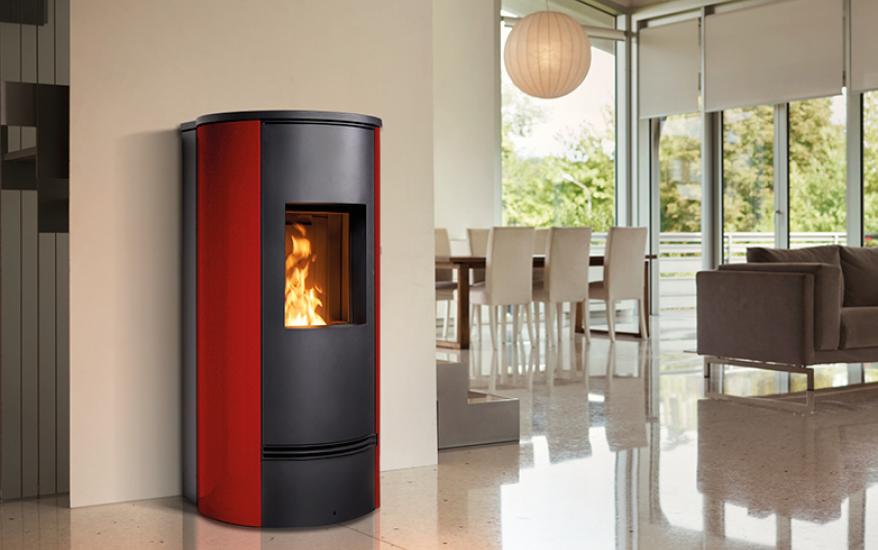 P930 T
Pellet Stove P930 T, with Majolica cladding, for Flush-with-the-wall/Corner installation, Energy class A+. It is fitted with the Multifuoco® System.
P930 T
A pellet P930 T stove with innovative functions, for practical use and increasingly exclusive comfort. Wi-Fi system for remote control via the standard app. Limited diameter with rounded front; can be mounted flush with the wall. Available in different colors.

THE EFFICIENCY OF PELLETS
Performance and savings, the optimum solution for bringing warmth to the home.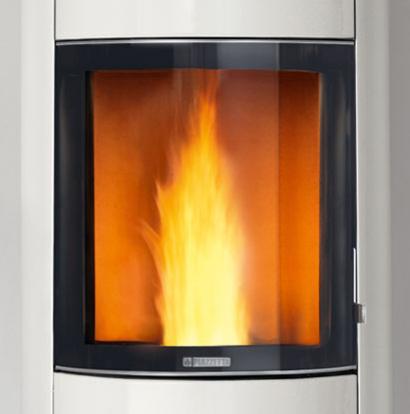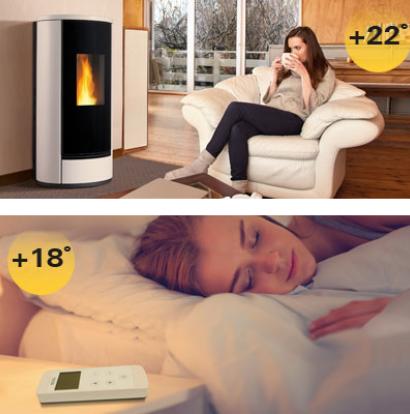 Multicomfort Plus
The Multicomfort Plus function allows for setting a specific temperature in another room – heated with a ducted system – besides the one where the stove is installed. The room temperature can also be measured using an external thermostat, which must be connected directly to the stove's electronic PCB.

Find out more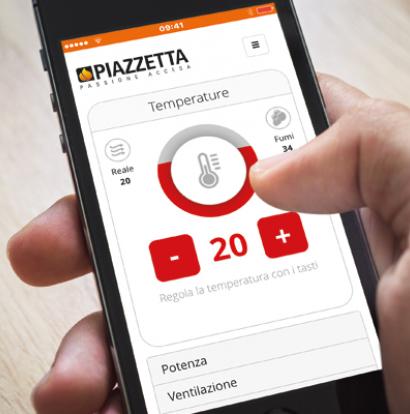 My Piazzetta app
The My Piazzetta app can be used to monitor pellet- and wood-based operation and programme the switching on and off sequences remotely, using the standard Wi-Fi device. The My Piazzetta app can be comfortably used also from home, via Bluetooth.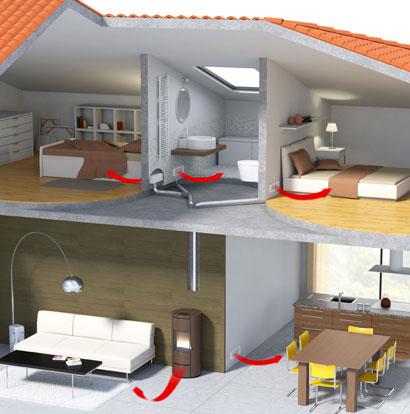 Ducting with the Multifuoco® System
The Multifuoco System® allows you to maintain an even room temperature, thanks to natural convection currents. It avoids the layering of heat near the ceiling and ensures heat at floor level (our feet). Via a simple ducting system, consisting of small-diameter, flexible pipes, you can also heat other rooms in the house, even on different floors.
Find out more
Main features

Multifuoco ducting

Natural mode

Ash box

Programming

Air Combustion System

Rear flue outlet

Automatic cleaning

Hermetic

Majolica and steel

Fuel level sensor

Reburn

Pellet quality system
Due ventilatori indipendenti

Radiant Majolica

APP WI-FI bluetooth

Multicomfort Plus

Design double door
Optional

Side ventilation

Remote control LCD
Available colours





Technical data
| | P930 T SCARICO POSTERIORE | P930 T SCARICO SUPERIORE |
| --- | --- | --- |
| Energy efficiency class | A+ | A+ |
| Rated output | 3,9 - 11 kW | 4,1 - 11 kW |
| Efficiency | 90 - 90,7 % | 91,5 - 91,8 % |
| Heatable volume | 185 - 315 m³ | 185 - 315 m³ |
| Pellet consumption | 0,8 - 2,4 kg/h | 0,9 - 2,4 kg/h |
| Tank capacity | 26 kg | 21 kg |
| Ø Flue outlet | 8 cm | 8 cm |
Product weight: Please refer to product sheet
Product measures (LxPxH): 60,2 x 61,5 x 126
* Please carefully read all the documentation and information supplied with the product itself and any accessories. If there are any problems or doubts, contact your local dealer or authorized Technical Assistance Center.