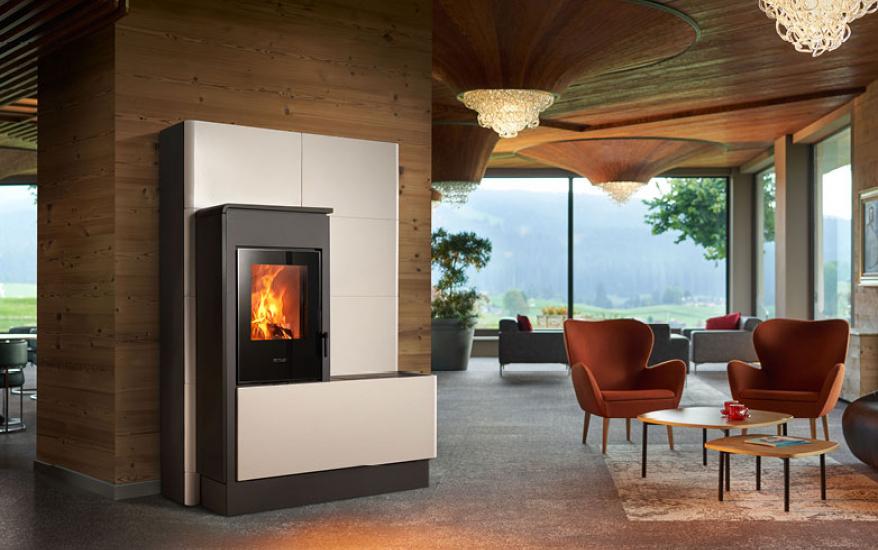 E228 H
Wood and Pellet Stove E228 H, for Wall/Corner installation

E228 H
A new stylistic dimension for the hybrid stove. A solution with a two-section design. The main body emerges from the rear part, made entirely of majolica and mounted on sliding guides, which conceals the pellet tank.


THE PLEASURE OF WOOD
Tradition and innovation to enjoy classic wood fire.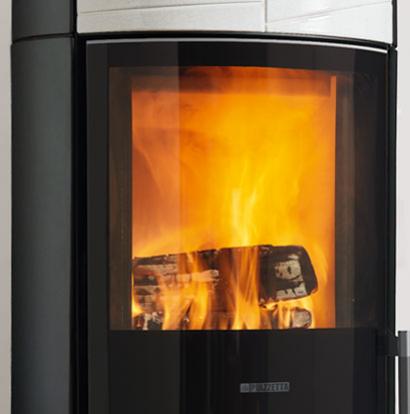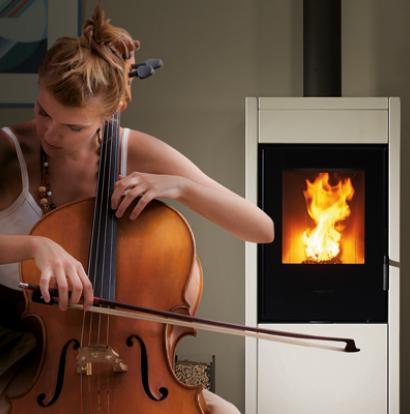 Utter silence with natural draught
Among the exclusive design features is the absence of a fume extractor, meaning that the flue functions with natural draught even during pellet-based operation. With this is new feature, the home can be heated in a totally silent way, while enjoying the crackling sound of burning wood or a pellet fire without any nuisance.

Easy installation
Stoves of the Infinity range are designed to fulfil various installation options in their designated site. They can be installed flush with the wall to integrate into the latter without any interruptions. The presence of an upper outlet incorporated in the design and of a rear outlet, both measuring 15 cm, ensures installation flexibility.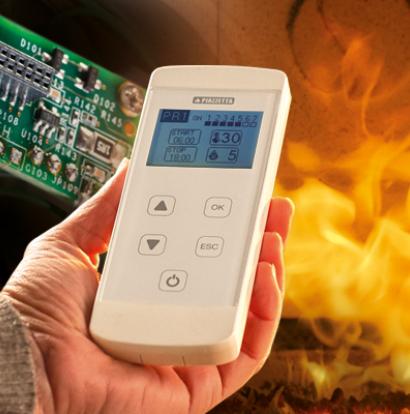 Electronic and programmable operation
A hybrid stove fired with pellets and wood affords double advantages: the practicality of programmable pellet-based operation and the pleasure of natural wood-based heating. An Infinity stove is managed in a fully electronic way thanks to the Infinity Control System (ICS), which guarantees the utmost efficiency during both pellet-based and wood-based heating.

Main features

Hermetic

Pellet/Wood Hybrid

Multicomfort Plus

Natural draft

Natural mode

Draft Control

APP WI-FI bluetooth

Air Combustion System

Safety Door/Hopper

Pellet quality system

Warming charging wood

Continuous Operation

Fuel level sensor

Panca-Serbatoio

Programming

Radiant Majolica

Remote control LCD

Majolica
Optional

Multifuoco ducting
Available colours






Technical data
| | STUFA E228 H Funzionamento LEGNA, SCARICO POSTERIORE | STUFA E228 H Funzionamento PELLET, SCARICO POSTERIORE | STUFA E228 H Funzionamento PELLET, SCARICO SUPERIORE | STUFA E228 H Funzionamento LEGNA, SCARICO SUPERIORE |
| --- | --- | --- | --- | --- |
| Energy efficiency class | A+ | A+ | A+ | A+ |
| Rated output | 8,0 kW | 4,1 - 8,2 kW | 3,9 - 8 kW | 8,0 kW |
| Thermal efficiency | 85,7 % | 88 - 90,3 % | 85,1 - 87 % | 85,7 % |
| Heatable volume | 135 - 230 m³ | 140 - 235 m³ | 135 - 230 m³ | 135 - 230 m³ |
| Pellet consumption | 2,1 kg/h | 0,9 - 1,9 kg/h | 0,9 - 1,8 kg/h | 2,1 kg/h |
| Tank capacity | - | 30 kg | 30 kg | - |
| Ø Flue outlet | 15 cm | 15 cm | 15 cm | 15 cm |
Product weight: 306 kg
Product measures (LxPxH): 129,3 x 64 x 188