Your heating mode, even with the utmost silence
Distributing heat via natural convection or forced ventilation: why choose when you can have both?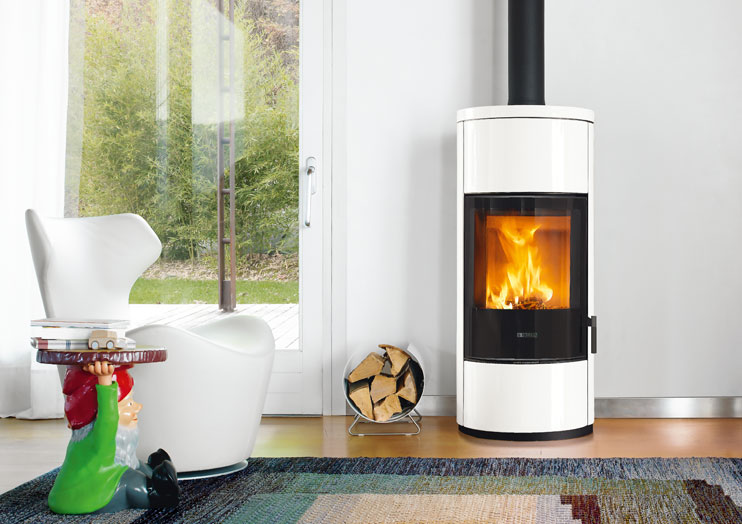 Natural convection heating
This is the most traditional method of heating, which exploits the differences in room temperature to trigger the movement of air. The advantage of this technology is its utmost silence because the heat is spread through natural convection movements, without the aid of a ventilation motor.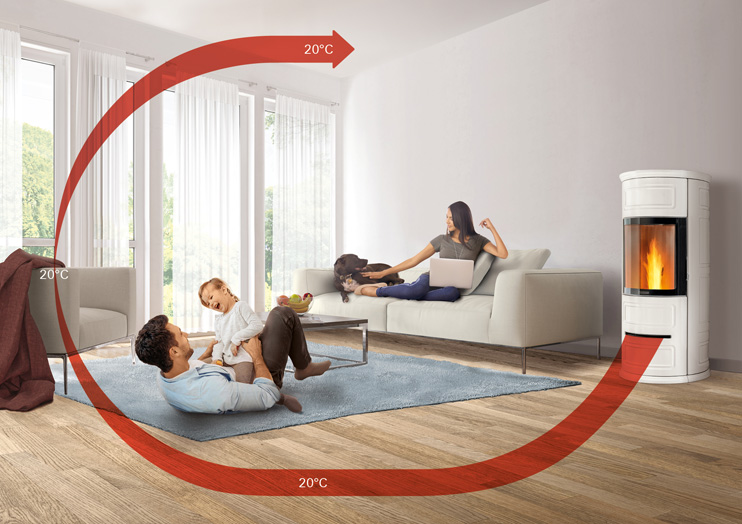 Forced ventilation heating
On the contrary, a forced ventilation system drives the hot air with the aid of a fan motor, thus allowing you to heat a room more quickly even at points well away from the stove. In addition, thanks to the Multifuoco® technology, the heat is evenly distributed, from the floor to the ceiling, eliminating any differences in temperature.