Trend Line
Trend Line is the ultra modern range of stoves designed to ensure Piazzetta quality. Thanks to their range of accessories these appliances offer high performance, easy use and sound economics. Modern, practical solutions, the essential nature of Piazzetta's experience with soberly-designed, premium quality products.
The main features of Trend Line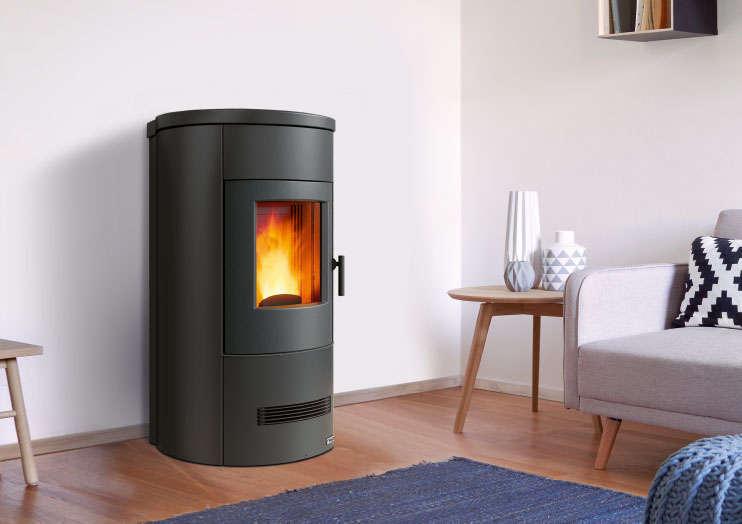 Design
Claddings with linear shapes of coated steel with inserts in refined Majolica, a material that is hand-crafted in the Piazzetta production facility.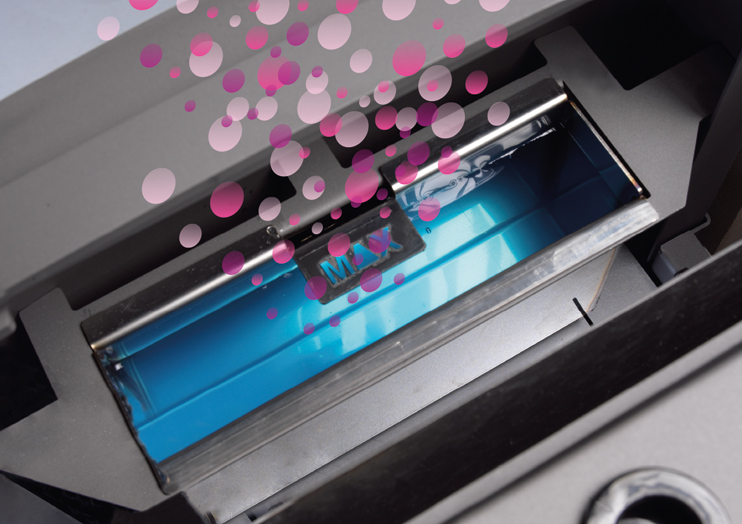 Humidifier
A humidifier in stainless steel, also for scented fragrances to improve the air quality in your home and further personalize your own living space.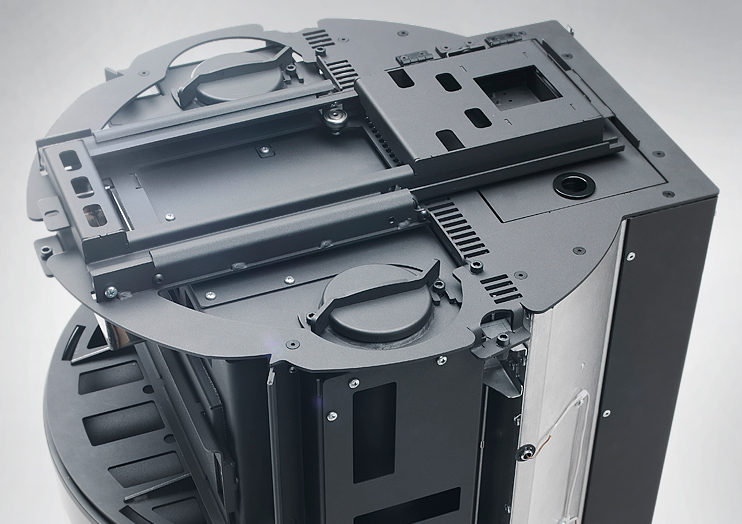 Structural sturdiness
A sturdy firebox made of high-thickness steel. The door, brazier and firebox are made of robust cast iron obtained using premium materials and processes. The structural sturdiness of Piazzetta fireboxes guarantees a long useful life for all solutions.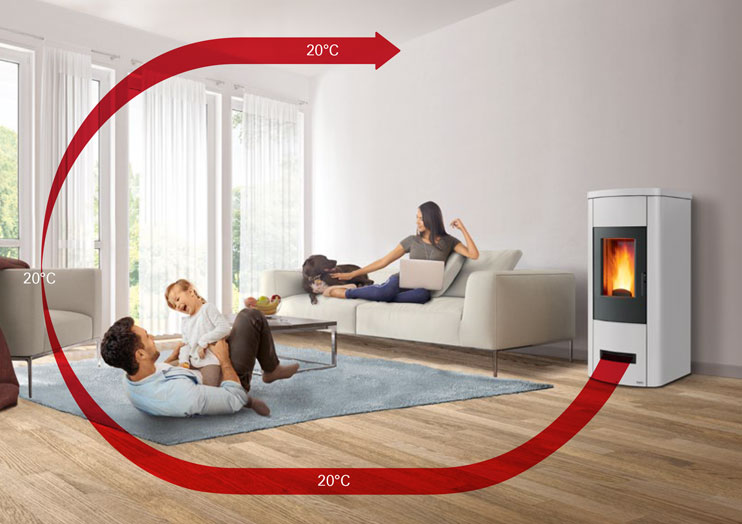 Multifuoco® System
Stoves in the Trend line are fitted with Multifuoco®, the forced ventilation system, patented by Piazzetta, that heats a room evenly and quickly, including large-sized ones. With the ducting system, you can also distribute heat to other rooms even on different floors, up to 8 metres away.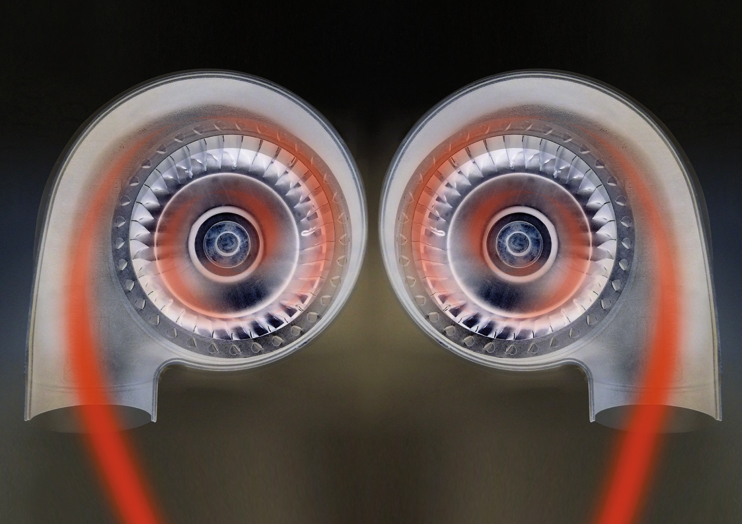 Trend Power System
Dual motors on part of the range to obtain the ideal flow of hot air to various rooms . The flow capacity of the combined fans can be modulated separately, based on the length of the ducting system. The temperature can be set separately in the living area and in the sleeping area.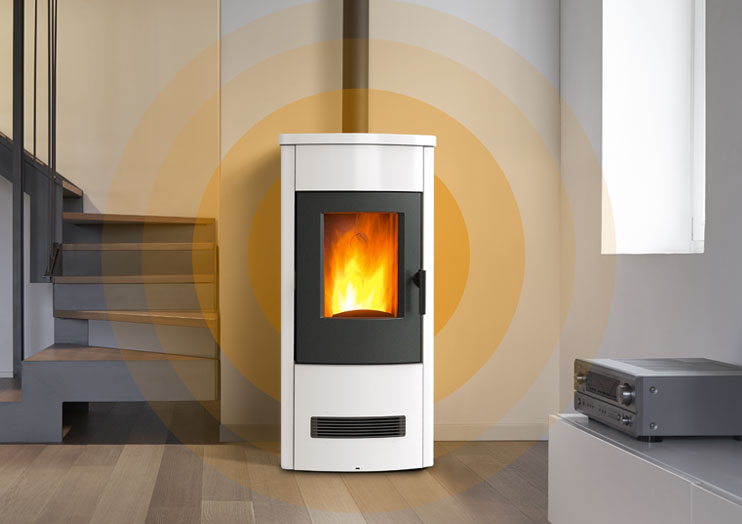 Natural Mode
A feature that enables you to turn off the forced ventilation system and use natural convection heating, which triggers natural air movement by exploiting the temperature differences in the room. In this way, the heat is distributed more gradually and in an ultra silent mode. With Natural Mode, you have the confidence of being able to create the right atmosphere at home. A double soul in the same stove with two different heating modes.
Technology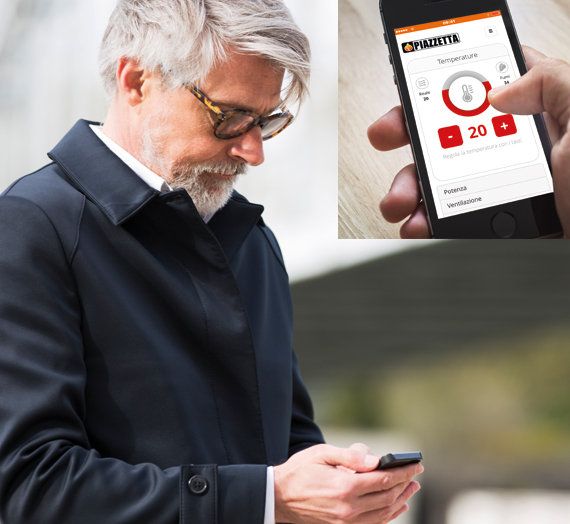 SMS-App
Communicating with your pellet stove has never been so easy and immediate. With an SMS or using the special application, you can remotely monitor and control the operation of your appliance.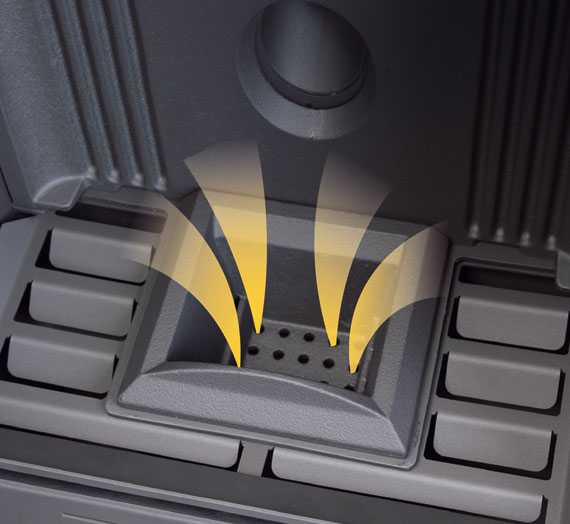 Cyclical cleaning
Cyclical brazier cleaning during operation in order to optimise combustion and performance; normal maintenance then becomes more convenient and practical.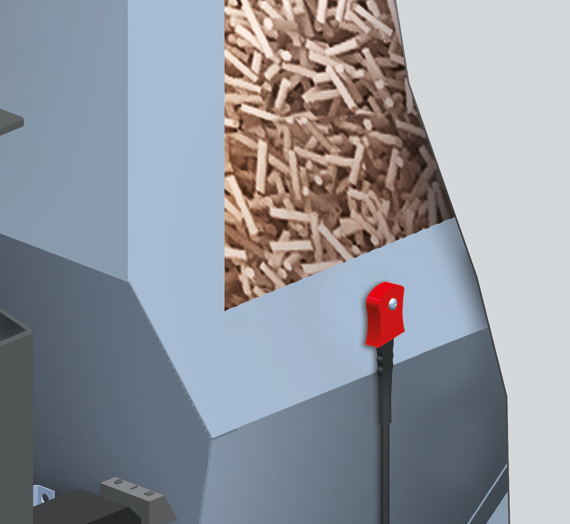 Pellet level
The pellet level indicator has a small rod in the tank which tells you when you need to top up the stove.