To heat up your house with wood-fired appliances
Choosing a Piazzetta wood-burning stove or fireplace means enjoying the pleasant view of natural fire and the crackling of the wood, but also gaining the benefits of an efficient and functional heating system.
Multifuoco® System
The Piazzetta wood-burning products can in fact be equipped with the innovative technology Multifuoco® which allows you to heat the environment using a patented forced ventilation system. The heat emitted from below is distributed uniformly upwards thanks to natural convection currents, avoiding any temperature difference and always ensuring the pleasure of keeping your feet warm. Thanks to the fan, the air comes out at a high temperature in order to quickly heat up even large spaces.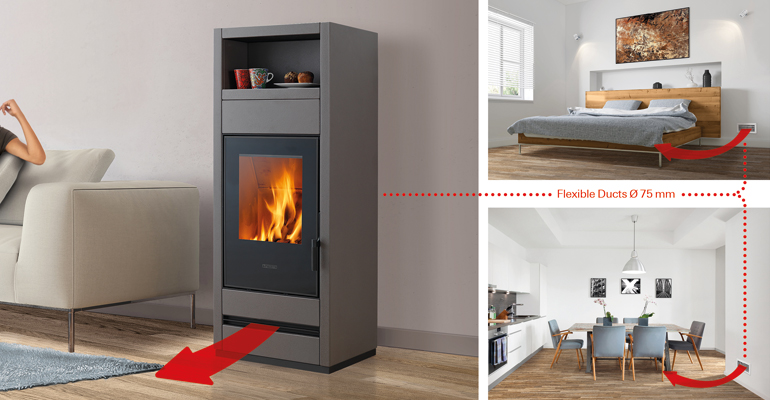 Heat in all your house
In combination with a ducting system it becomes a true heating system. Hot air can be conveyed up to 10 metres away, thus reaching various rooms also on different floors. The hot-air vents are adjustable, in order to modulate the air distribution according to one's needs.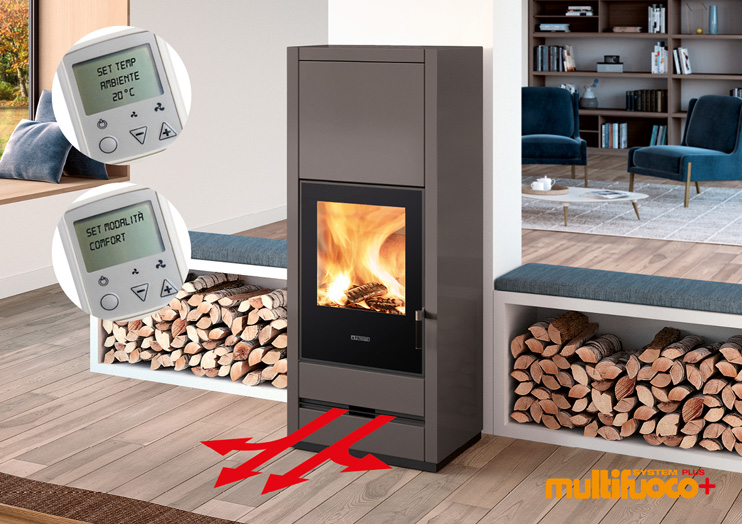 Multifuoco® System Plus
Wood appliances can also be fitted with the Multifuoco® System Plus. The operation of the room ventilation unit is constantly controlled by an electronic board that communicates with the LCD remote control, fitted with a probe for measuring and monitoring the temperature constantly.
Manufacturing techniques
The Piazzetta wood-burning products are designed and developed to ensure maximum efficiency, and this is possible also thanks to small details which lead to great results for a maximum comfort.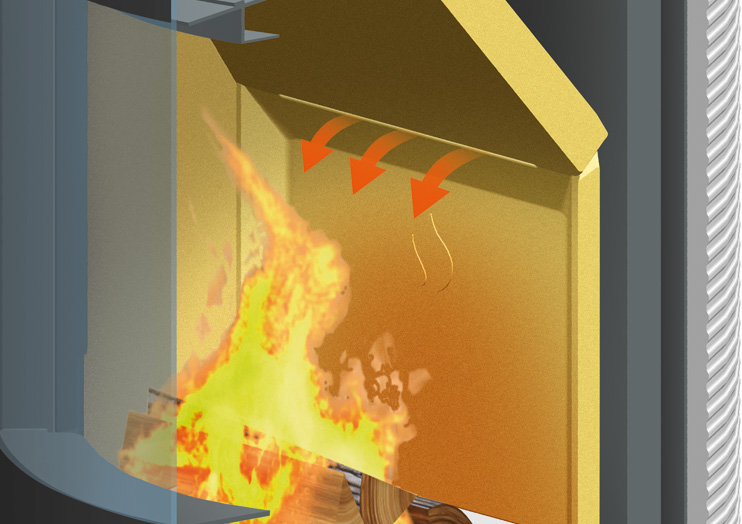 Tertiary air
The preheated tertiary air system, optimises combustion, fitted on many models, ensures high performance and low emissions into the atmosphere.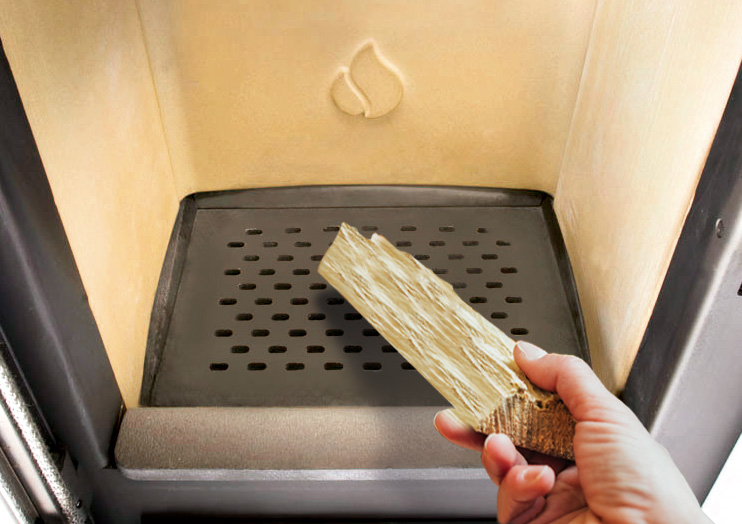 Practical brazier
The brazier in Piazzetta fireboxes offers a great capacity. This means a significant quantity of wood and easier loading. Collecting the embers is also highly practical. The air inlet is calibrated for combustion efficiency and full enjoyment of the view of the flame.
Piazzetta, a world of reliable guarantees
The Piazzetta wood-burning stoves and fireplaces can be considered as strong, reliable and efficient solutions. Attention to detail and careful research on materials have enhanced manufacturing techniques for improved operation.