The utmost in convenience with gas products
The main feature of modern gas stoves by Piazzetta is their really practical design and easy use and maintenance.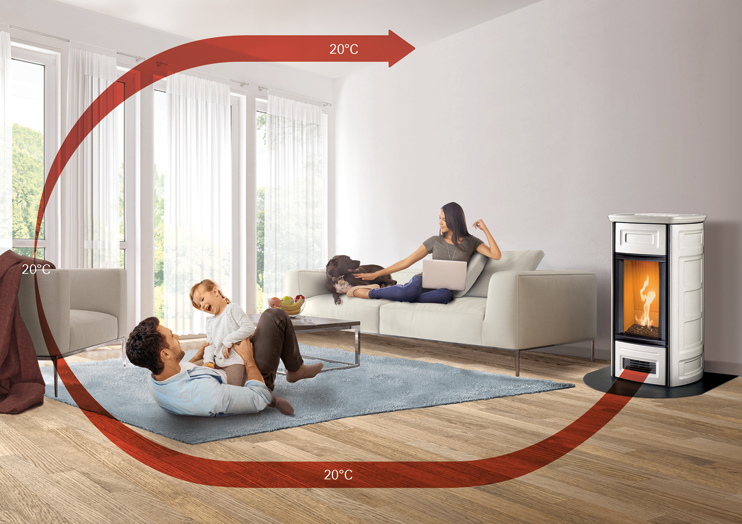 Multifuoco® System
The Piazzetta range has gas stoves fitted with the Multifuoco® System, the forced ventilation system that evenly diffuses the heat in the room, from the floor upwards, eliminating annoying temperature differences. With a ducting system, the hot air can also be conveyed to other rooms in the house, even on different floors.
Simplified control
With a simple click on the remote control you can program when it comes on and goes off. Stoves fitted with Multifuoco® can be controlled electronically by remote control, including changes to power and ventilation.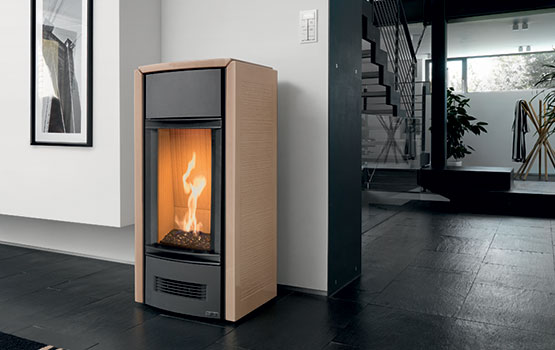 Ultra-fine Mesh
Another particularly distinctive feature of Piazzetta gas stoves is the imperceptible ultra-fine mesh that protects the front glass. This feature is found throughout the range; it is designed and produced as an item providing protection against accidental contacts. So you can enjoy the warmth in total safety.
Easy to maintain as well
In addition to being really convenient to manage, gas stoves are also renowned for the fact that they do not require ordinary cleaning. Gas, whether LPG or methane, does not produce any combustion residues, thus ensuring you maximum convenience.