Solution to make everyday life easier
The wide range of Piazzetta stoves and fireplaces has also been developed with the aim of making the pleasure of fire accessible to everyone through simplified control. From the most important elements down to the details, everything has been carefully designed to ensure a high standard of quality and easy use.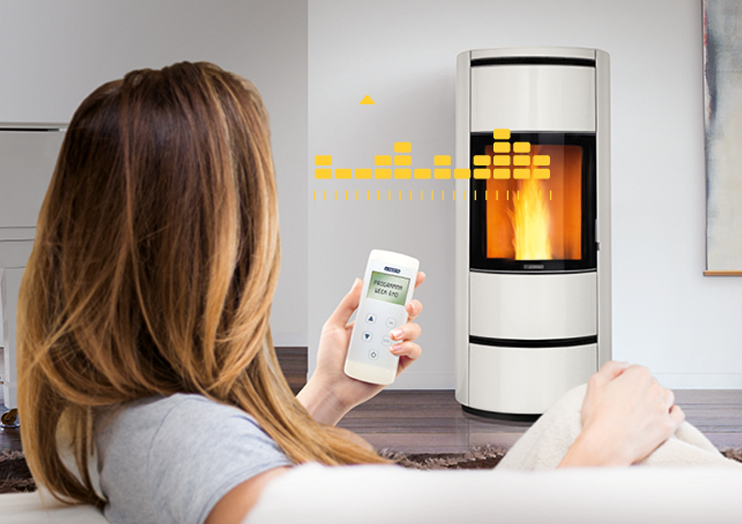 Technology
Technology has the enormous merit of making everyday life easier. Piazzetta has developed a set of solutions that allow you to manage both stoves and fireplaces in a simple and immediate manner. Start-ups and shutdowns of pellet appliances can, for example, be programmed with a single click on the remote control or remotely, when you are out of the house, via an SMS or dedicated App.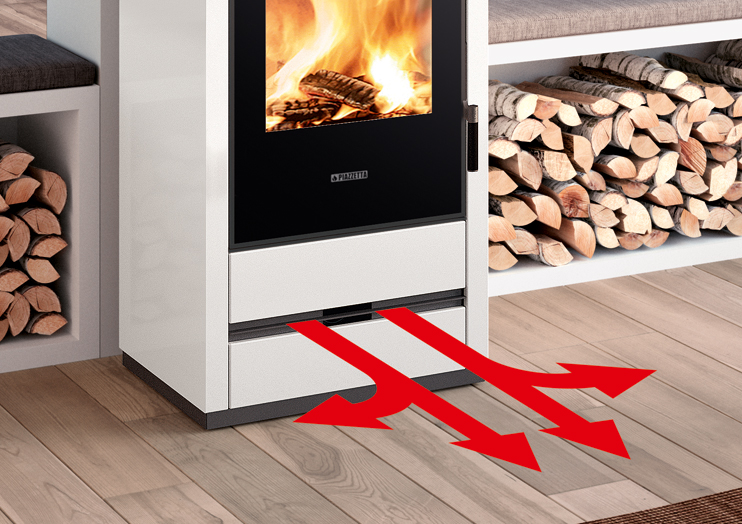 Innovation with
Multifuoco®
Piazzetta boasts innovative systems created specifically to provide a high level of well-being and quality of life. Thanks to the Multifuoco® System, an innovative forced ventilation system patented by Piazzetta, you can distribute heat quickly and evenly throughout the house, even in large-sized rooms or, thanks to a ducting system, to a number of rooms, even on different floors.
Multifunctional, design elements
Often it's the little things that make a difference in everyday life. Piazzetta is well aware of that and this is why it decided to make every detail a functional item, too.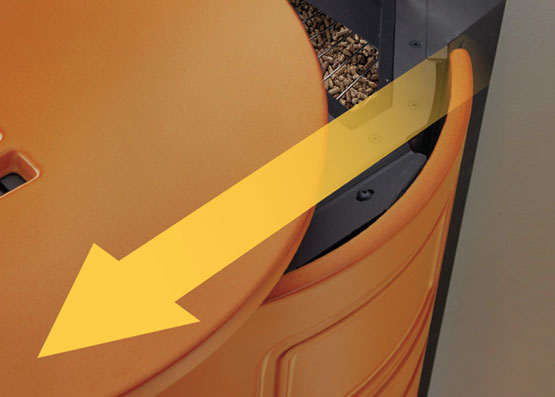 Rolling Top
A sliding surface in Majolica positioned on the top of the stove, it makes topping up with pellets easier and creates uniformity without the use of other materials which would otherwise spoil the seamless sinuosity of Majolica, a valuable, hand-crafted material capable of boldly enhancing any setting.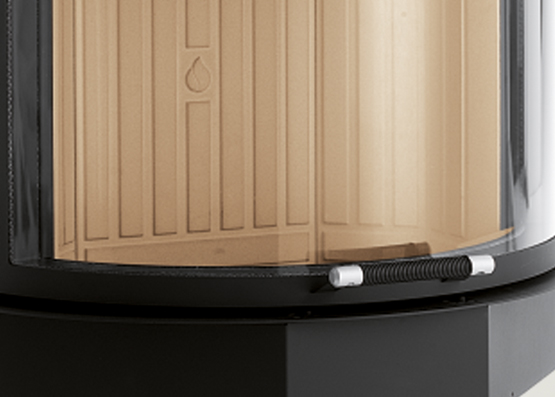 Different openings for fireboxes
Different ways of opening the firebox door – traditional, vertically-sliding or swing-opening – ensure a wide variety of installation options to simplify the opening and wood loading operations, to suit all use requirements.
Products to improve your comfort
Piazzetta's primary intention is to offer solutions that can meet many needs and make everyday life as simple as possible. Piazzetta stoves and fireplaces do not only represent a valid system for heating, they also intend to be elements that are versatile, multi-functional and emotional so as to ensure a unique atmosphere at all times, thanks to the presence of fire.