So many solutions for various furnishing styles
The range of Piazzetta Products includes fireplaces, stoves and Alpine stoves. A wide choice to meet a range of needs and furnishing styles.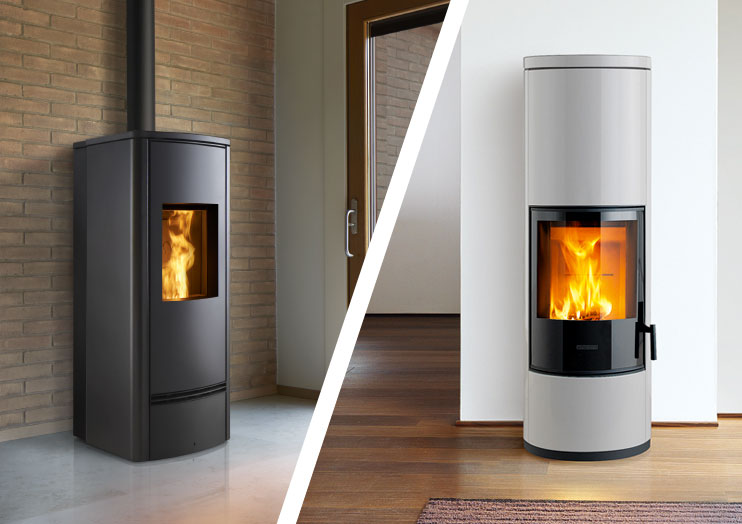 Stoves
Piazzetta has developed the widest array of pellet, wood and gas stoves, designed to satisfy different needs and meet a range of furniture tastes and styles. Exclusive designs, maximum comfort, high performance and a long service life are the features that stand out with all our products. To give a touch of originality and uniqueness, most of our stoves are cladded with Majolica. A material made through skilled craftsmanship.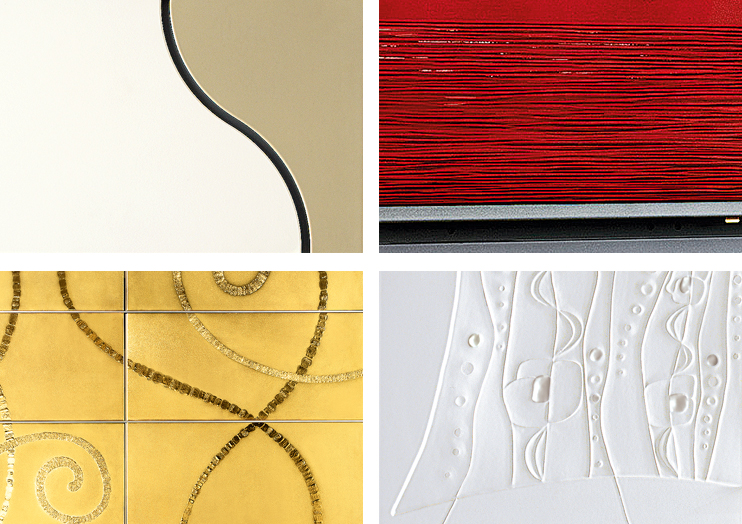 Fireplaces
The comfort and warmth that only a Piazzetta fireplace can offer are guaranteed by a number of cleverly-combined elements. The wide range of wood, pellet and gas fireplaces characterized by careful design, and the vast selection of claddings produce a true, design fireplace, providing high performance. Creating your own personal fireplace is possible thanks to the countless possible combinations, choosing the most suitable fireboxes for your needs, to be cladded with refined Majolica surrounds. The "I Veneziani" claddings by Piazzetta are found in a number of design lines aiming to meet different tastes.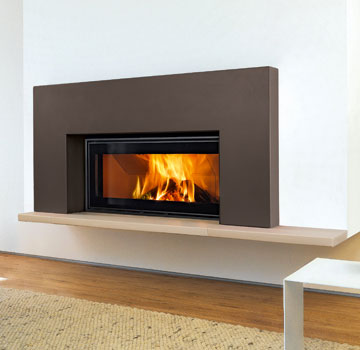 Basic
The claddings in the Basic line, in over 40 colours and different finishes ensure innovative, exclusive solutions for the creation of your fireplace. The allure of a surface in Majolica enhances even more the fire it encloses, and the wide range of fireboxes to choose from ensures countless style and design solutions.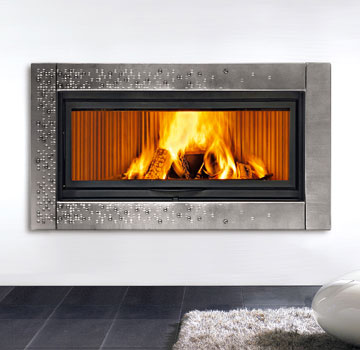 Elegance and Luxury
Research, technology, design and art give rise to this collection of fireplaces that stand out and make themselves known for their mesmerizing visual appeal. Only careful design research and attention in the many skilled manual tasks have allowed the creation of these claddings.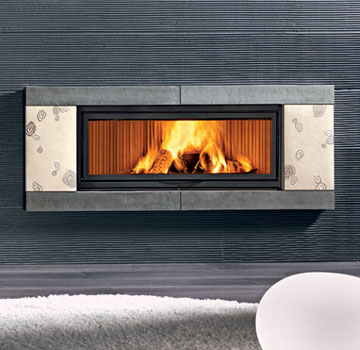 Le Terre
The best clay mixtures, expertly shaped by hand and decorated one-by-one with great experience and passion give rise to exclusive works. Every detail is the result of careful research for materials and processes that embody the experience of our expert clay masters. Every surround becomes a unique and inimitable item.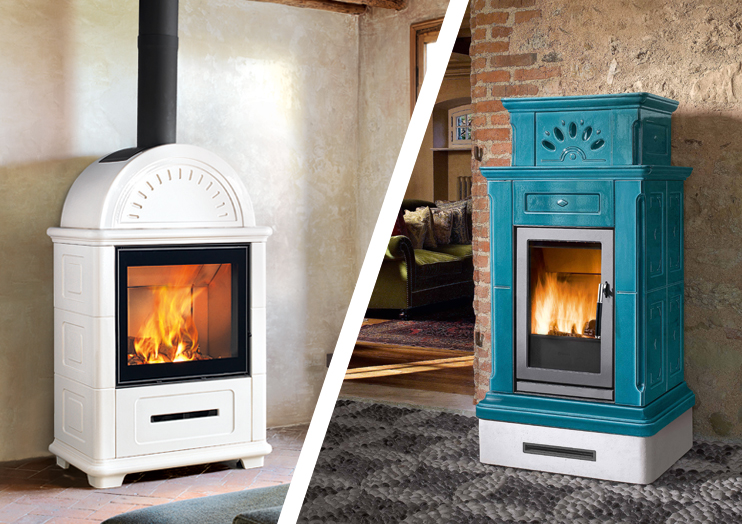 Alpine stoves
An Alpine stove combines the timeless charm of a fireplace with the typical convenience of a stove in Majolica. An original and versatile alternative that can fit into most settings, from the extremely classic to the ultra modern. The range of Piazzetta Alpine stoves features a large firebox which provides a truly spectacular view of the fire, and it has large Majolica panels that guarantee excellent heat transfer through radiation, conduction and natural convection. Thanks to the Multifuoco® System, one Alpine stove can heat the whole house and quickly and evenly spread an ideal and constant temperature to every room, thanks to the capacity of ducting up to 10 metres with wood Alpine stoves and up to 16 metres with pellet ones.