Programming start-ups and shutdowns remotely
In addition to having a high thermal capacity, pellet appliances have the advantage of being easy to program from the couch at home and even from a distance.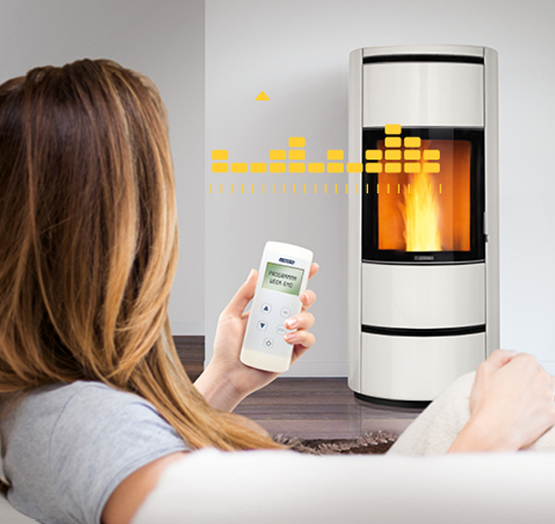 Programming in total convenience
Start-ups and shutdowns can be easily programmed by remote control, or using the Piazzetta App. Piazzetta pellet solutions also offer the possibility of being managed and monitored when you are out of the house. You can do so by sending an SMS to the SIM card on your stove/fireplace or by using the App via WiFi.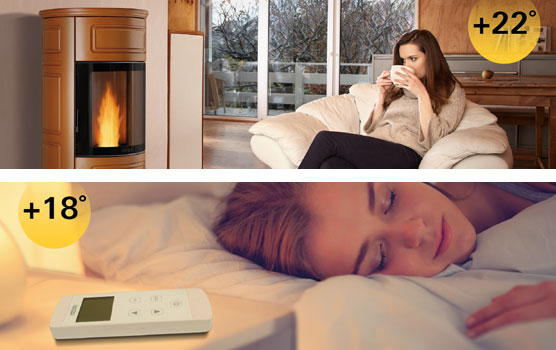 Multicomfort
The things you can do comfortably with a remote control do not end there. For example, with a function known as Multicomfort you can measure the temperature in each room and set the operation of your stove or fireplace until the previously set, required temperature is reached.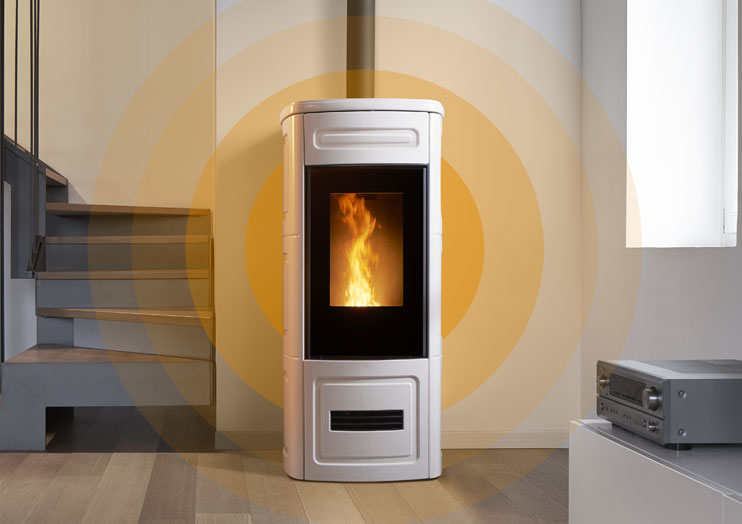 Natural Mode
Another available command allows you to turn off the forced ventilation with a simple click, the Multifuoco® System, so as to heat the place with natural convection. This function, Natural Mode, ensures quieter operation and no longer forces you to have to choose between one heating system or the other, at the time of purchase.