Premium Plus Line, the new range of pellet stoves
Premium Plus pellet stoves are new-generation products, designed to enhance the comfort of people who choose Piazzetta quality.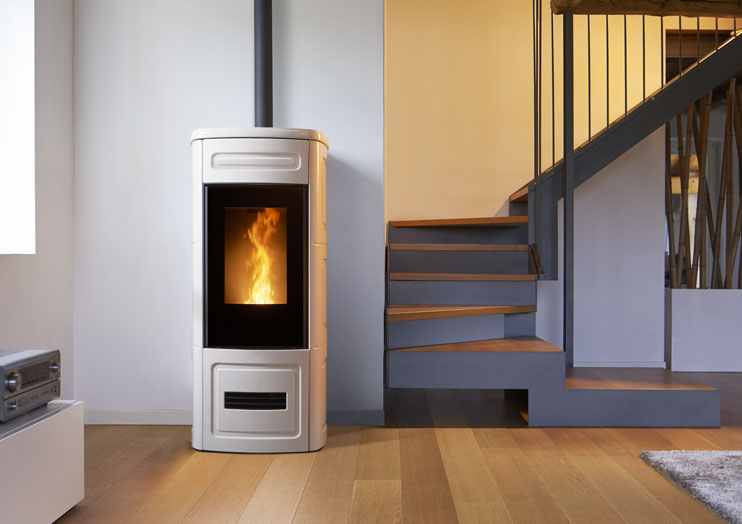 Ideal comfort
A Premium Plus stove can diffuse heat in two different ways. With the Multifuoco System, based on forced ventilation, you can uniformly heat even large-size rooms from floor to the ceiling. Moreover, with the ducting system, you can diffuse the hot air to several other rooms, even on different floors. By activating the Natural Mode, it is possible to switch off the forced ventilation and switch to natural convection, which diffuses heat through natural convection currents, in an utterly silent way.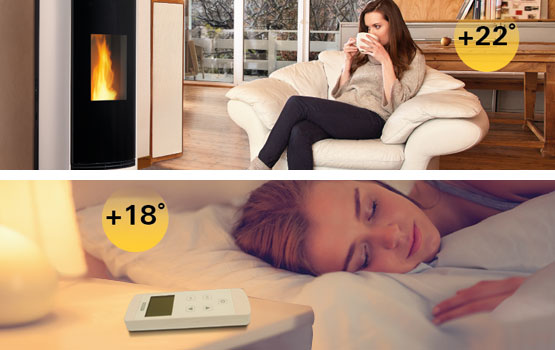 Double motor, double comfort
Thanks to the Multicomfort Plus system, stoves equipped with the double Multifuoco Dual Power motor allow for separately managing the two motors to heat multiple rooms with different temperatures, set according to personal needs.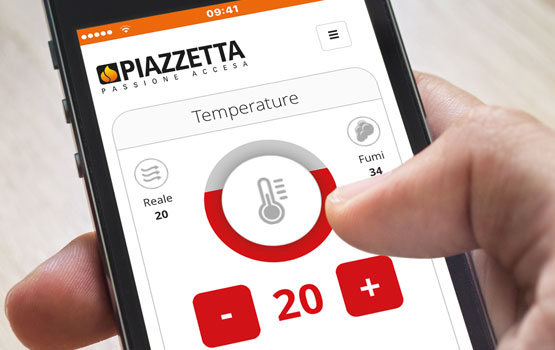 Remote management
Modern pellet stoves can be also be programmed and managed remotely. When the user is away from home, the ignition and switch-off times can be set through Wi-Fi via the My Piazzetta app. At home, the stove can instead be operated also via Blutooth, using a smartphone.
Construction design
The special design of this range was studied down to the slightest detail. The resulting new-generation stoves are functional but also make for attractive furnishing objects. The end result is a range of high-performance stoves with an eco-compatible design, conforming to Ecodesign 2022 requirements.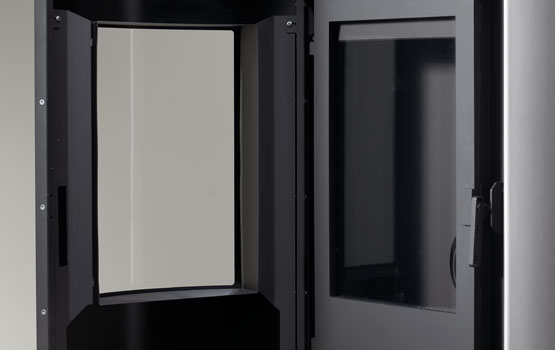 Double design door
The inner cast iron door incorporates special solutions to make it robust and functional. On the contrary, the outer design door made of glass has an aesthetic function, as it merges with the elegant lines of the stove.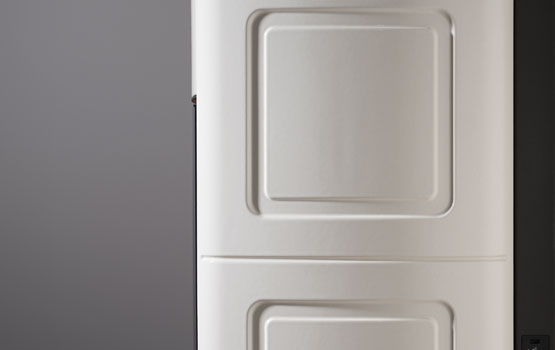 Radiant heat
The storage and radiation properties of majolica have been exploited to the fullest. Thanks to special construction features, stoves of the Premium Plus Line are distinguished by their side walls made of warm majolica.
Technology and innovation
A Premium Plus stove conceals a wealth of technology and devices to guarantee the utmost operating efficiency. The general management of the stove is very intuitive, especially thanks to the use of specific systems developed to facilitate certain operations.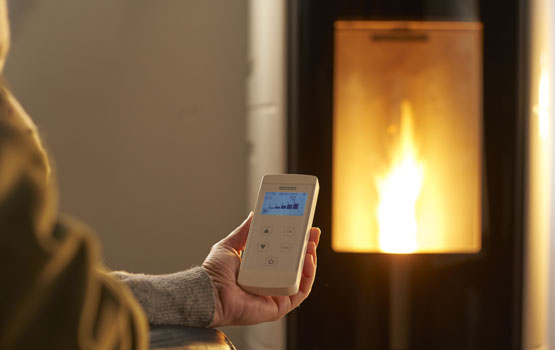 Pellet Quality System
This system allows for always optimising the fuel performance. Depending on the pellet characteristics, the remote control can be used to comfortably adjust the stove's operation and improve combustion of the flame. Furthermore, the fine calibration of the combustion air – thanks to the Air Quality System – allows for improving the stove's performances.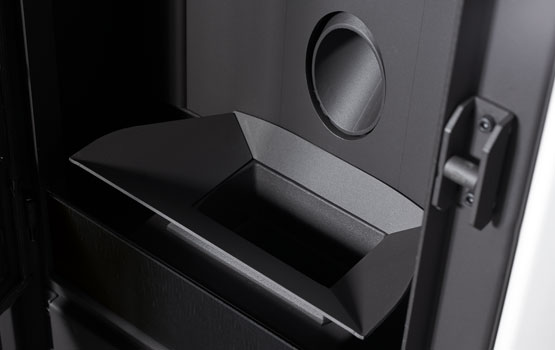 Innovative brazier
The pellet brazier contains an internal deflector that enhances the stove's efficiency and improves combustion, reducing the ash residues by up to 50%. This allows for extending the interval between two consecutive cleaning cycles to 15 days. Maintenance operations are further facilitated thanks to the ash compartment which replaces the traditional ash tray.