How to heat your home with a fireplace
Choosing to purchase a Piazzetta fireplace means gaining the benefits of an efficient heating system. The ways you can heat your home are various: natural convection, forced ventilation or Thermo.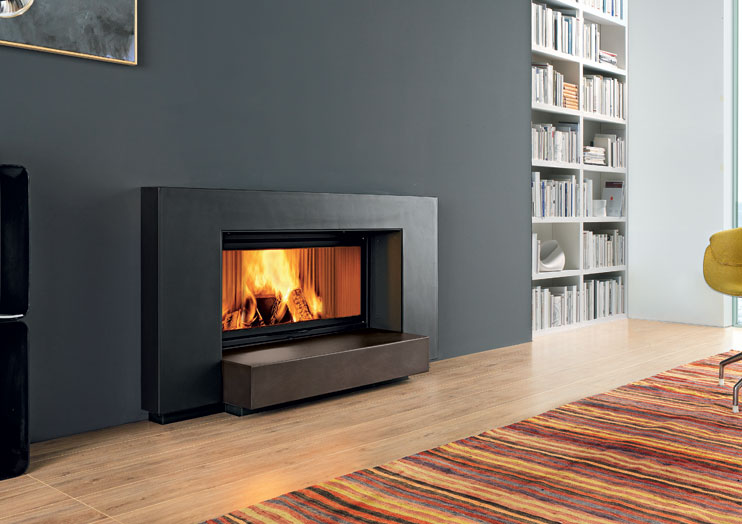 With natural convection
This is the most traditional heat distribution system, capable of triggering the movement of air by exploiting differences in temperature. The advantage of this type of heating is its utmost silence because the heat is spread through natural convection movements, without the aid of a ventilation motor.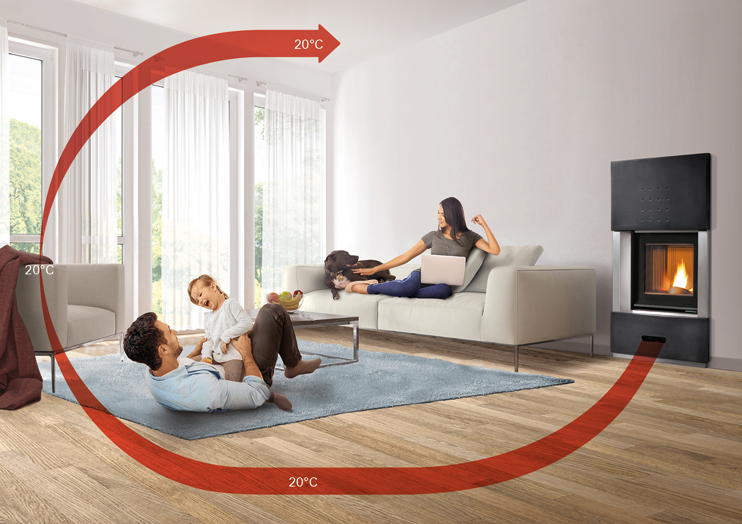 With forced ventilation
A system patented by Piazzetta, like Multifuoco®, allows warm air to be released at a high temperature and with greater intensity, so as to distribute heat more quickly and away from the air emission point. Air released through forced ventilation can provide you with a proper heating system, if ducted.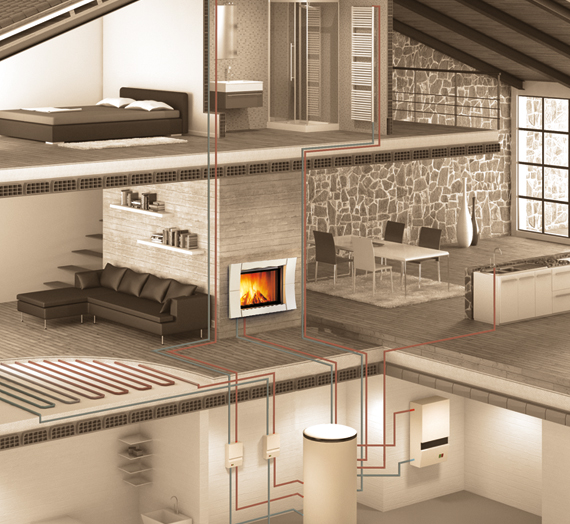 Thermo
The fireplace can be easily connected to an existing thermo-hydraulic system. In this way, the heat will be transferred directly to the water needed to heat the radiators. With the DHW kit you can also produce domestic hot water. Simply light your stove or fireplace in order to have a hot shower. Or you can use it with it a puffer tank, so as to take advantage of a larger hot water capacity, even when the fireplace is not on.