Free standing, a new concept in fireplaces
A fireplace in the home always creates a unique and inimitable atmosphere. To date, Piazzetta has a number of versions available, ranging from the extremely classic to the ultra modern. The most innovative models also include free standing fireplaces.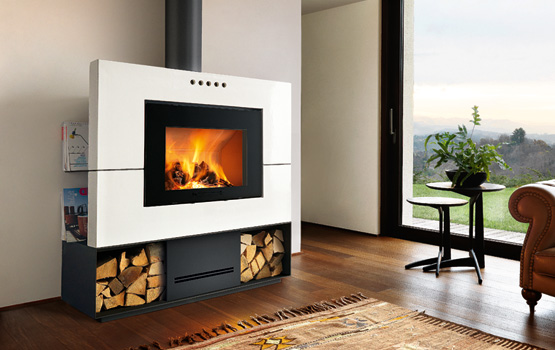 Newport
Newport is a fireplace that is flush with the wall and easy to install. The large wood-burning firebox provides a spectacular view of the flames that is even further enhanced by the cladding in fine Majolica. An original and unique form, supported by a raised section that becomes a handy wood compartment. A perfect combination of design and practicality.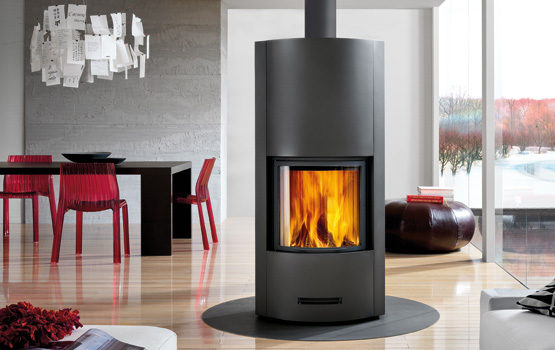 Oxford
Conversely, Oxford is a stove-fireplace combining the typical practicality of a stove with the timeless charm of a fireplace. Its round shape provides an even wider view of the fire. Its imposing and original structure means that it can also be placed in the centre of the room to act as a stylish partition in an open floor plan.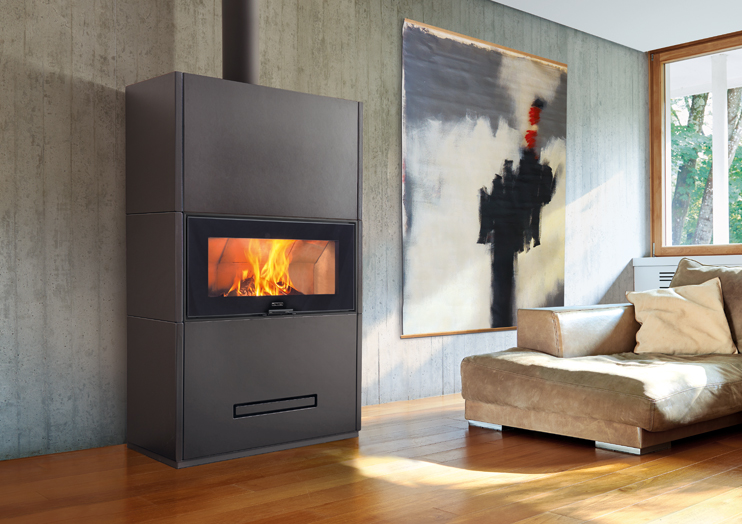 Alpine stoves
The range of Piazzetta Alpine stoves combines the timeless charm of a fireplace with the practical installation of a stove. Alarge firebox provides a truly spectacular view of the fire, and it has large Majolica panels that guarantee excellent heat transfer through radiation, conduction and natural convection. An original and versatile alternative that can fit into most settings, from the extremely classic to the ultra modern.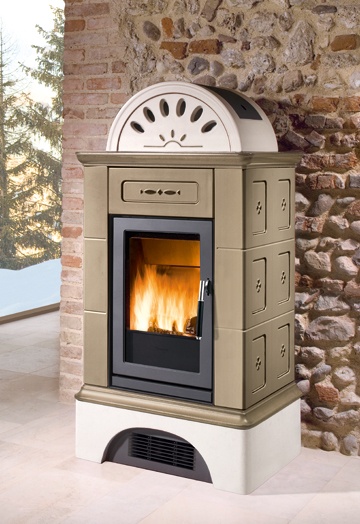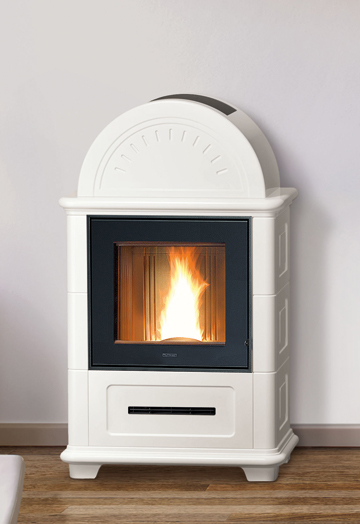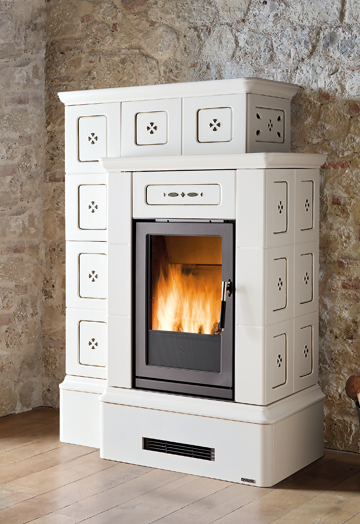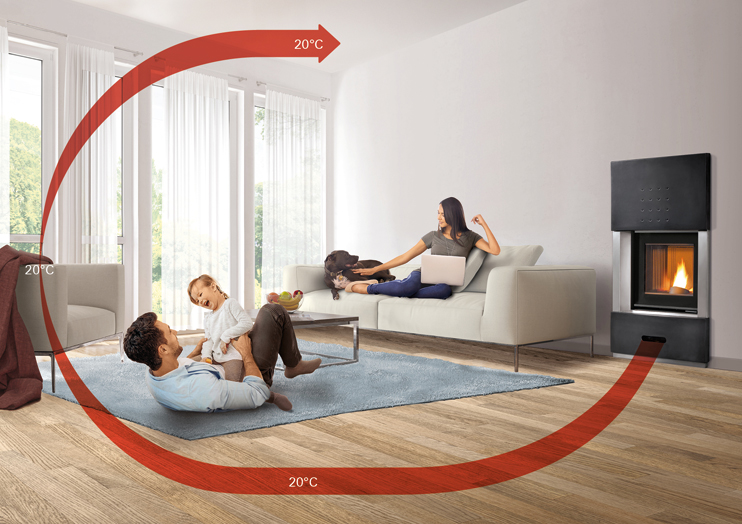 Multifuoco® System
Piazzetta free standing fireplaces are original solutions, easy to install but above all efficient. If fitted with the Multifuoco® System, the forced ventilation system patented by Piazzetta, they can heat one room or several rooms quickly and evenly, thus becoming excellent heating systems.
Another fireplace concept
It is a new conception in fireplaces, because they do not require any masonry work, as they can be fitted flush with the wall and be placed in many different settings allowing you to customise your own living space at will. Practical, design solutions and a heating capacity that is hard to beat.