Cooking and heating with fire
The range of pellet and wood stoves also offers several models with a practical oven for cooking. The sight of fire in the kitchen will be fun, lively and joy-bringing for all the family, as they gather around it and let the fire do the cooking while they wait. Using stoves and Alpine stoves with built-in ovens has several advantages.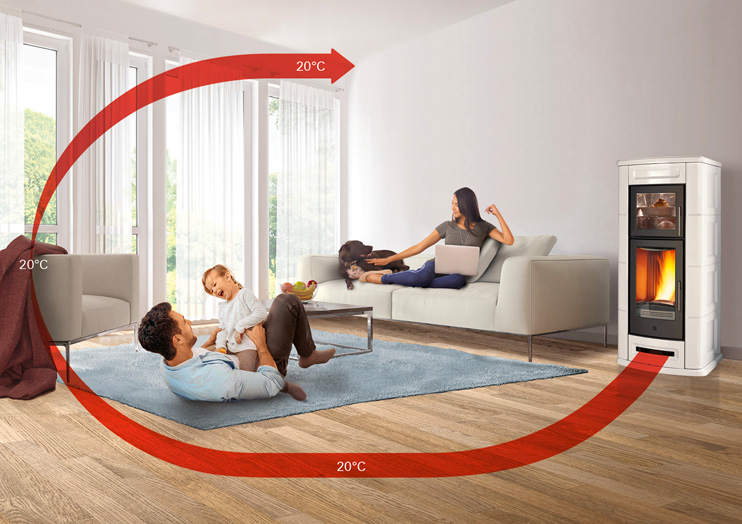 Total comfort
Total comfort throughout the house because, in addition to cooking, you can also heat the room quickly and evenly with the Multifuoco® System, the forced ventilation system patented by Piazzetta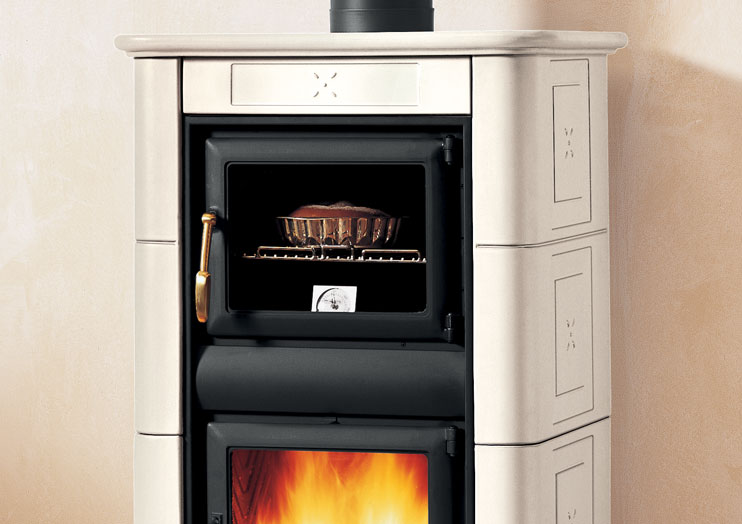 Practical and healthy cooking
A convenient thermostat indicates when it is time to put the dishes in, while a large ceramic glass door allows you to follow the different stages of cooking. The oven guarantees healthy cooking also through the anti-condensation valve, which releases any steam that may build up during cooking.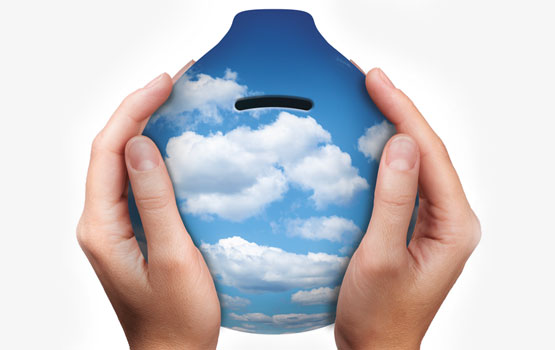 Reduced energy consumption
With just one stove and one fuel you can heat your home and do the cooking. A solution that allows you to reduce consumption and make some savings.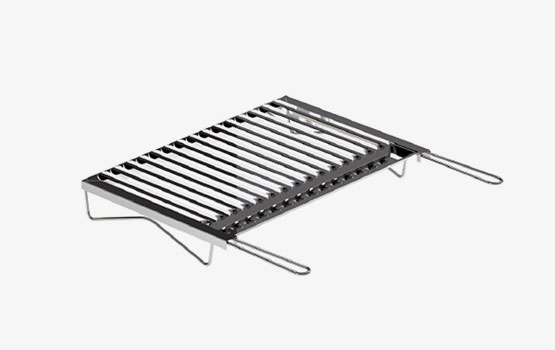 Grill cooking
Piazzetta also offers a Kit for cooking food on the grill using a wood-burning fireplace. You only need to put the stainless steel grill in the place of the wood-bearing brazier and start cooking in a flash.