A new lease of life for your old fireplace with Piazzetta inserts
An old fireplace with an open hearth undoubtedly bears a timeless charm but has a poor thermal output. With a wood- or pellet-burning insert, you can turn your fireplace into an efficient heating system, while preserving its charm.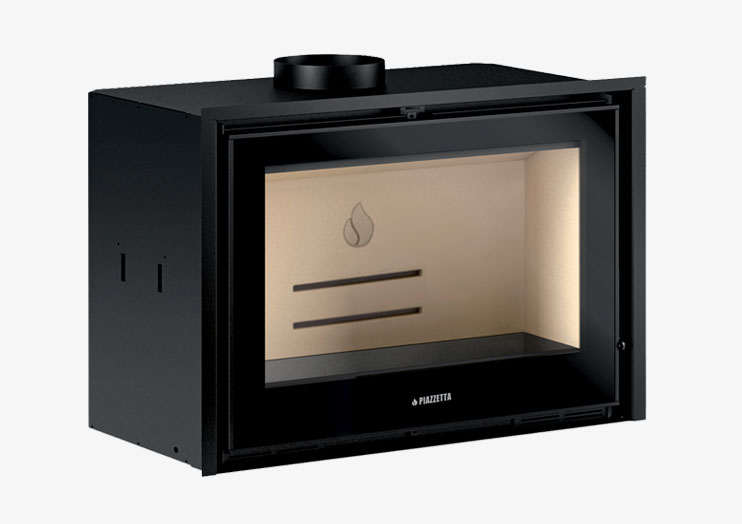 Wood-burning inserts
Wood-burning inserts are fitted with a cast iron brazier and firebox in coated steel, ensuring sturdiness and long-lasting operation. Attention to detail and careful research on materials have enhanced manufacturing techniques for improved operation. An example of this is the tertiary air system which allows you to re-burn substances produced by combustion, thus ensuring high performance.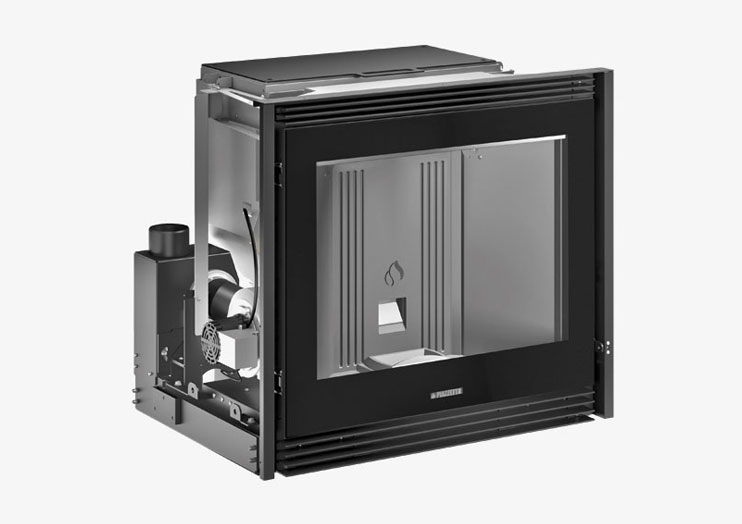 Pellet-burning inserts
Pellet-burning inserts ensure high levels of efficiency and long periods between top-ups, with automatic switching on and off as a standard feature. These fireboxes are extremely convenient to manage. Ideal for those who spend most of the day out of the house, because they can be programmed and monitored remotely via SMS or the special App.
Easy installation
Piazzetta inserts are designed for easy installation in existing hearths. This makes it possible to transform your old fireplace into a new efficient one, without any special or complicated works.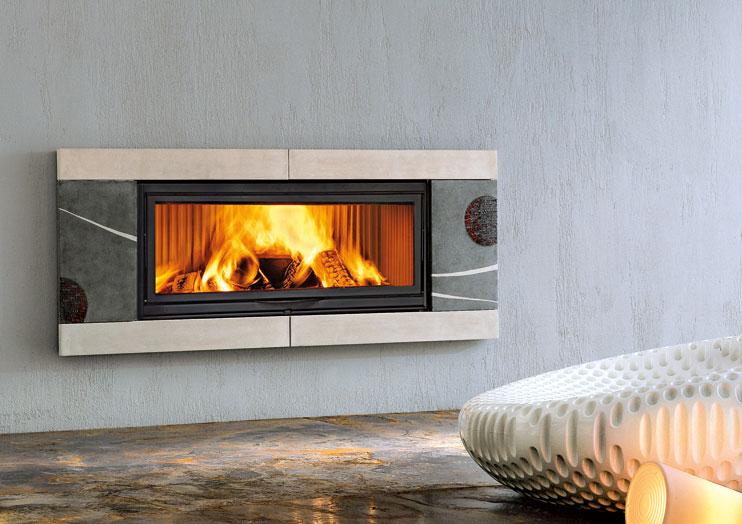 Piazzetta claddings
If you want to make it even more unique and original, you can choose a cladding from among the many proposals in the Piazzetta collection with fine surrounds in refined Majolica or clay, handmade by expert craftsmen.